Buy a pass to the 46th PFF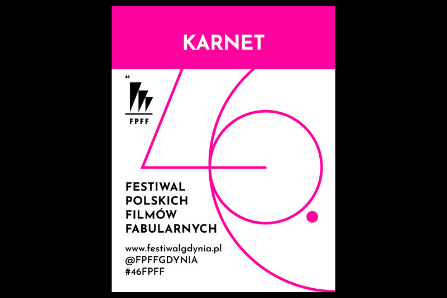 Sale of passes to this year's edition of the Polish Film Festival in Gdynia starts on Wednesday, 25th August 2021. Passes are personalised and they entitle their holders to watch films screened at Helios Cinema in Gdynia, the Gdynia Film Centre and the New Stage of the Musical Theatre.
A pass costs PLN 250 and it is programmed for 20 points (1 point corresponds to 1 screening).
Until 17th September, passes will be sold on-line, on the sales system website HERE.
Starting from 18th September, it will be possible to buy passes at festival ticket offices only, in Helios Cinema in Gdynia (Riviera Shopping Centre), provided that the pull is not exhausted.
Passes do not entitle their holders to enter press screenings and conferences, and screenings at the Large Stage of the Musical Theatre. They also do not give the right to book seats for the Festival opening and closing ceremonies.
Collection of passes
Purchased pass can be collected only by an individual in whose name it was issued, upon presentation of an ID card or any other document with a photo.
Passes can be collected on:
18th–19th September 2021, between 12:00 p.m. – 8:00 p.m.
20th–25th September 2021, between 8:30 a.m.– 8:00 p.m.
at the Customer Service Point located in Helios Cinema in the Riviera Shopping Centre (ul. Kazimierza Górskiego 2).
Tickets and accreditations
Sale of single tickets for screenings starts on 13th September.
We also remind you, that sale of INDUSTRY and OBSERVER accreditations has been closed. If the pandemic situation does not get worse, the pool of accreditations will be increased and the sale will be resumed at the beginning of September.
We encourage you to follow our communications on the website and social media.
Should you have any questions, do not hesitate to contact us: +48 58 712 46 15 | akredytacje@festiwalgdynia.pl