Documentaries at PFF: Krakow Film Festival Catching Waves and MDAG in Gdynia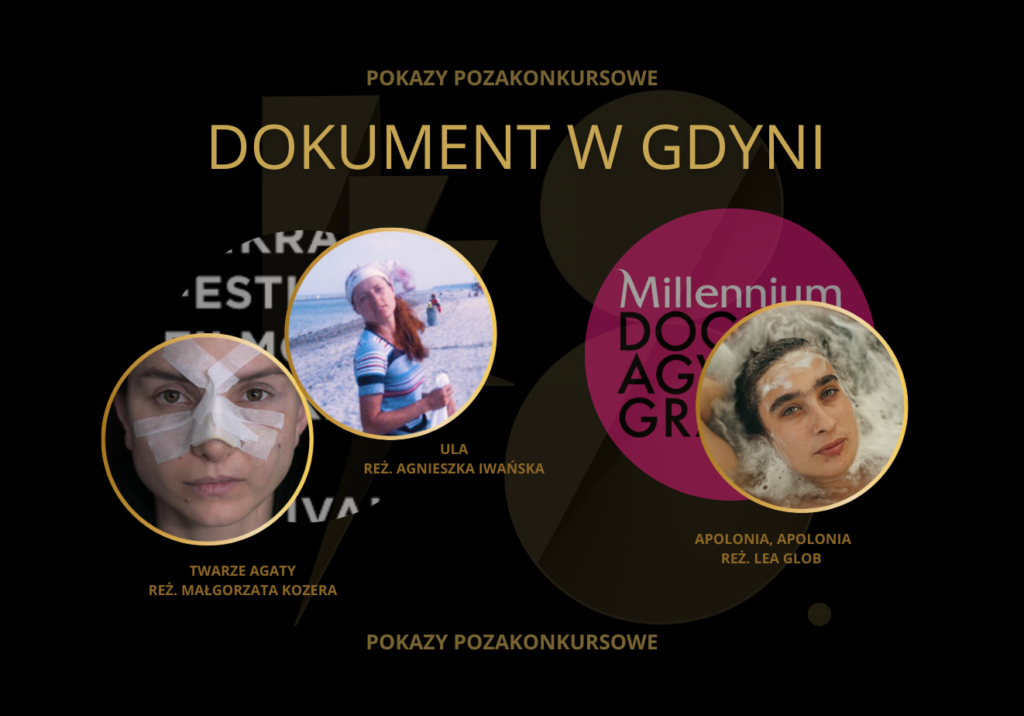 Polish Film Festival traditionally cooperates with other film festivals. The result of such cooperation are the screenings of films other that features, especially those winning important industry awards. During the 48th edition of the PFF, there will be three screenings of this kind – two held in cooperation with the Krakow Film Festival and one with the Millenium Docs Against Gravity Film Festival. Interestingly, all the three films are devoted to extraordinary female artists.
Joanna Łapińska, the Artistic Director of the Festival, comments: "It is a very good period for Polish documentaries. The audience will have a chance to see for themselves during the Festival in Gdynia. What is really interesting is the fact that the three documentaries add up to create a story about women. They were made by female directors: Agnieszka Iwańska, Małgorzata Kozera and Lea Glob. Also the protagonists are wonderful and strong women. The combination of their energy made it possible to create unique, touching and extremely emotional films".
In Faces of Agata (dir. Małgorzata Kozera) we will be told a story about an artist who has translated her struggle with a lethal disease into art. A documentary by Agnieszka Iwańska Ula will provide a behind-the-scenes look at the conquest of the US by Polish jazz vocalist Urszula Dudziak. Apolonia, Apolonia (dir. Lea Glob) will present a portrait of the Paris-born artist Apolonia Sokol the director was filming for thirteen years. The selected films have been awarded at partner festivals: Agnieszka Iwańska won the Golden Heynal for the director of the best film, Małgorzata Kozera won the Golden Hobby-Horse for the director of the best documentary over 30 minutes, and Apolonia, Apolonia – the Grand Prix – Bank Millennium Award.
Documentaries at PFF:
Krakow Film Festival Catching Waves: Faces of Agata, dir. Małgorzata Kozera; and Ula, dir. Agnieszka Iwańska (meeting with Urszula Dudziak after the screening)
MDAG in Gdynia: Apolonia, Apolonia, dir. Lea Glob
The 48th Polish Film Festival in Gdynia will take place on 18th–23rd September 2023