Fast, Fragile, Pure. Selected Film Posters of the 1980s.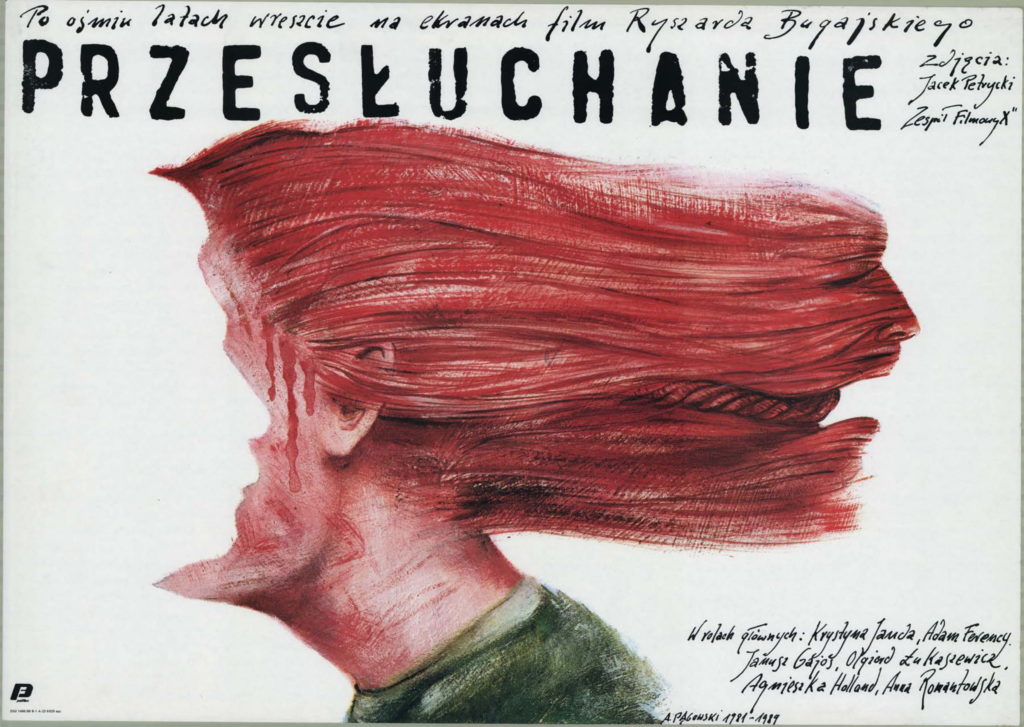 National Film Archive – Audiovisual Institute presents Fast. Fragile. Pure. Selected Film Posters of the 1980s, an exhibition showcasing the outstanding productions from the last year before the introduction of the martial law. Some films are high-water marks in Polish cinema. Others capture the mood of the so-called Solidarity carnival. Posters shared a similar fate. Polish film school and, later, to the cinema of moral anxiety, but most importantly, they all too well-understood life in systemic oppression, a fate shared by the entire generation.
Graphical shortcuts, symbols and parables helped the audience, used to reading between the lines, understand visual cues. More than just a  masterful illustration, a Polish film poster served as a summary and recap. Among the notable creators were representatives of the Polish school of poster design, such as Franciszek Starowiejski and Jakub Erol, and outstanding apprentices of great masters, such as Andrzej Pągowski and Leszek Drzewiński, both students of Waldemar Świerzy.
In the poster for Ryszard Bugajski's Interrogation, Andrzej Pągowski hid Stalin's face emerging from the void. The eerie, abstract profile constructed with no lines and colour inflicts concrete, human suffering.
The exhibition is held in the Musical Theatre for the duration of the 47th Polish Film Festival in Gdynia.
The 47th Polish Film Festival will take place between 12th and 17th September 2022.