Gdynia for Children and nominations for the Janusz Korczak Golden Lion Cubs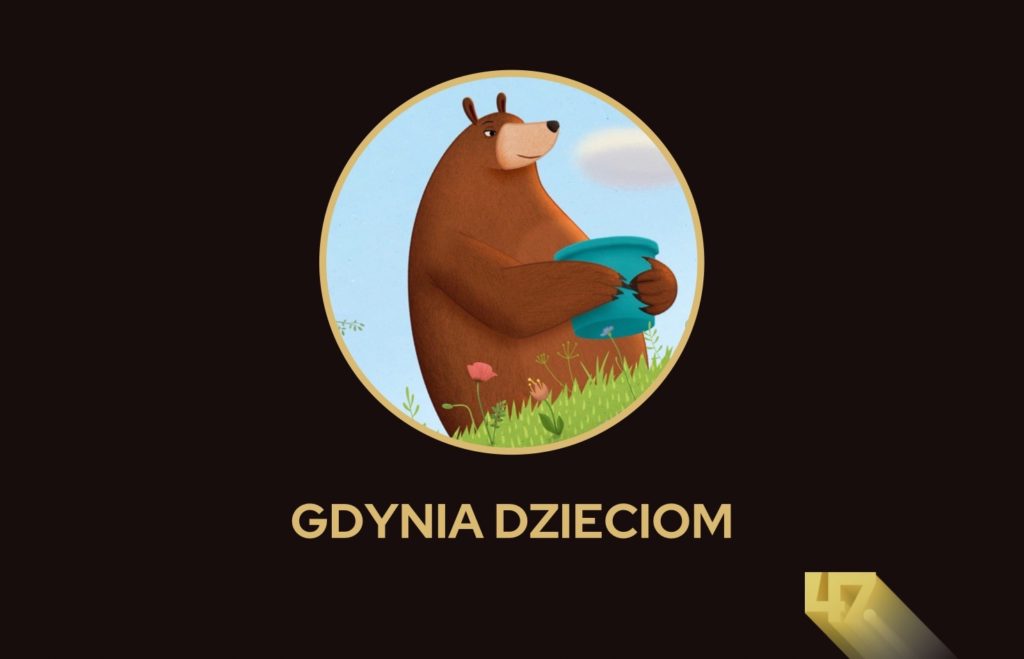 As odd as it may sound, Gdynia for Children, one of the Polish Film Festival sections, has reached the age of majority. For the 18th time, we invite the youngest (and a bit older) audience to see the best family and children's films. The Gdynia for Children Section is organised by the Polish Filmmakers Association in cooperation with the Pomeranian Film Foundation.
This year's edition of Gdynia for Children will be accompanied by the phrase: "Watch with me, mum and dad!". The programme includes new releases and classics, full-length and short, features and animations, big-screen films and small-screen episodes of TV series. Nearly fifty entertaining titles inspired by literature. Films selected for this year's review are adaptations of popular books.
The programme covers features (Revange dir. Andrzej Wajda, Black Mill dir. Mariusz Palej, Too Old for Fairy Tales dir. Kristoffer Rus, King Matthew I dir. Wanda Jakubowska, The Island of Delinquents dir. Stanisław Jędryka, The Day of Chocolate dir. Jacek Piotr Bławut and seven sets of animations.
"Screenings of these ­– as it turns out – timeless titles, will be attractive not only for the youngest, but also for the older audience, if they come to watch the films too. Nonetheless, if we decided to risk and focus on film novelties, there is a wide range of diverse productions to choose from" – says Jerzy Armata, a journalist and film critic, member of the Polish Filmmakers Association, expert in film for children and youth.
Screenings for the youngest audience of the 47th PFF will be held in the Consulate of Culture. The programme is addressed to groups of kindergarten children and younger pupils. earlier reservation is necessary. Contact: Renata Smagacka, rsmagacka@gmail.com, tel. 503 430 345.
The Gdynia for Children programme is co-financed by the Polish Film Institute. UNICEF Poland – a humanitarian organisation for children – is the Honorary Patron of the review.
W tym roku – po raz pierwszy na festiwalu w Gdyni – obok pokazów filmowych odbędzie się konkurs o nagrodę Złote Lwiątka im. Janusza Korczaka. Decyzję, do kogo trafi statuetka Złotych Lwiątek, zaprojektowana przez najmłodszych artystów, podejmie rzecz jasna dziecięce jury. Na pokazy sekcji Gdynia Dzieciom zapraszamy do Konsulatu Kultury.
This year – for the first time at the festival – apart from film screenings, we'll have a competition for the Janusz Korczak Golden Lion Cubs award. The winner of the Golden Lion Cubs statuette will be selected, of course, by children's jury.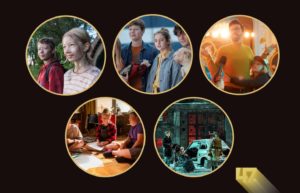 List of films nominated for the Janusz Korczak Golden Lion Cubs award:
• Detective Bruno, directed by: Magdalena Nieć and Mariusz Palej, written by: Marcin Ciastoń and Ewa Rozenbajgier
• The Black Mill, directed by: Mariusz Palej, written by: Magdalena Nieć and Katarzyna Stachowicz-Gacek
• Double Trouble, written and directed by: Marta Karwowska
• Triple Trouble, written and directed by: Marta Karwowska
• Too Old for Fairy Tales, directed by: Kristoffer Rus, written by: Agnieszka Dąbrowska
The 47th Polish Film Festival will take place between 12th and 17th September 2022.