Legal Culture at the 47th PFF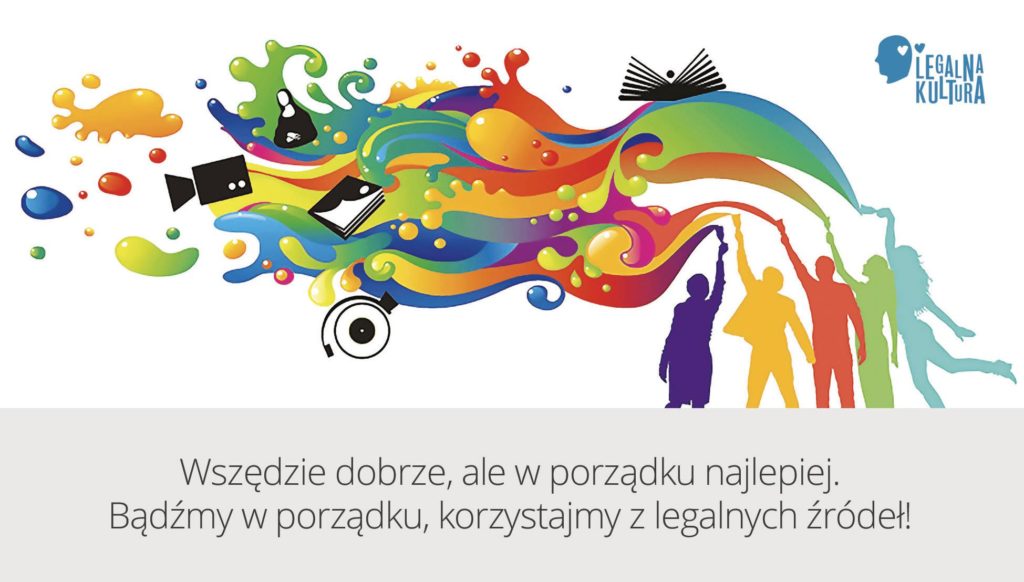 Legal Culture Foundation relentlessly promotes ethical and conscious participation in culture. It educates about intellectual property and copyright protection and promotes the use of culture from legal sources. It is a positive campaign that builds a community of creators and consumers of culture.
Lecture "Times are changing, decency is not — or about ethics in culture" Hosted by: Dariusz Duma, philosopher, ethicist, ambassador of Legal Culture.
13 September (Tuesday), 1:00 p.m. Gdynia Cultural Centre, Morskie Oko room
Discussed during the lecture:
Is being decent worth it?
What is decency? Sources of ethics. Is it worth thinking about nowadays?
Ethics in culture — norms, values, duties.
Ethics of the creator, ethics of the consumer of culture, especially in the world of film.
Does culture instruct or demand? Nature versus culture.
On rules and hate — is hating part of human nature?
Managing negative emotions in individual and social life.
What is really worth worrying about when thinking about the future of humans and their culture?
Workshops for volunteers of the 47th PFF
During the workshops: copyright law as it applies to creativity, science and everyday life — with film in the leading role! Legal Culture's training is a unique opportunity to gain knowledge of intellectual property rights, essential in today's cultural and civilisational order.
"In the Darkness of a Cinema"
In the Darkness of a Cinema, you will hear short announcements voiced by artists preceding the Festival films.
Daily Film Riddle
Every festival morning, artists ask questions (via video) which are then presented on Festival and Legal Culture social media feeds. The first one always comes from the Director of the Polish Film Festival, Leszek Kopeć.
The 47th Polish Film Festival will take place between 12th and 17th September 2022.