Music at the 46th PFF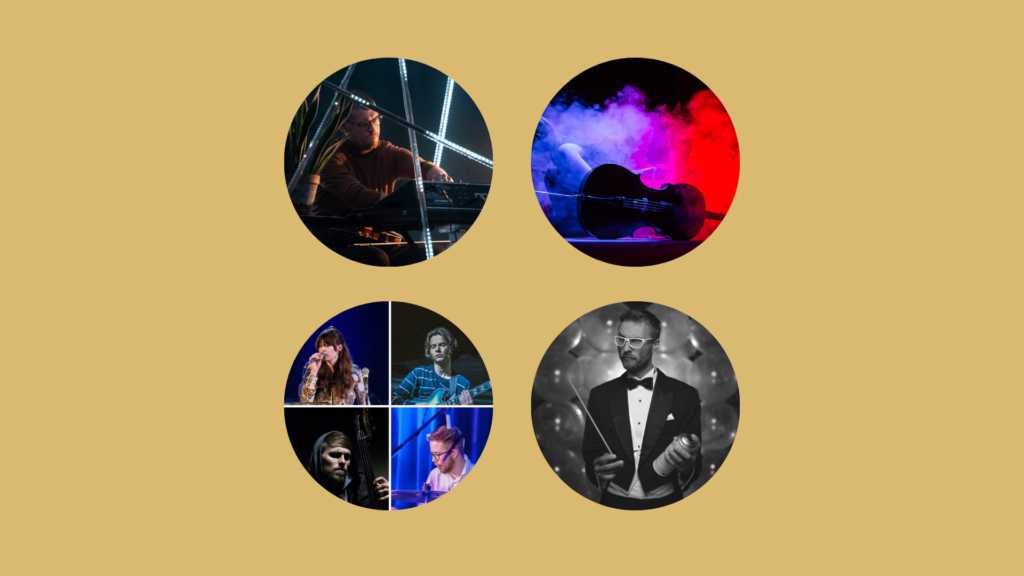 Good film means good music. That's why live concerts are an inherent and popular part of the Polish Film Festival programme. This year, young musicians will reinterpret some evergreen film motifs composed by Jerzy "Duduś" Matuszkiewicz, among others.
During three Festival evenings, 21st–23rd September 2021, young artists from the Tri-city will play film music in the Gdynia Film Centre open-air space. Representatives of the Tri-city jazz–funk stage will perform music based on the achievements of one of the pioneers of Polish jazz and, most of all, the author of unforgettable hits known to millions of Poles from films and TV series – Jerzy "Duduś" Matuszkiewicz. On Tuesday, we will have a chance to listen to Alicja Sobstyl, Krzysztof Hadrych, Filip Arasimowicz and Alan Kapołka from such bands as Klawo and Tomasz Chyła Quintet.
On Wednesday, pianist, violinist, composer, graduate of the French Académie musicale de Villecroze and Mute Records recording artist, Stefan Wesołowski, will perform his music from the latest film by Kuba Mikurda, Escape to the Silver Globe. Thursday: Resina (Karolina Rec) – composer, cellist, author of theatre and film music. Her first albums received enthusiastic reviews in The Guardian and on the British website The Line of Best Fit specialising in the best new music. Her music was used in the trailer for The Two Popes and on the Gucci runway.
Festival music will culminate on Friday (24th September) with the performance of Rebel Babel Film Orchestra together with the invited musicians, solo artists and filmmakers, curated by Łukasz L.U.C. Rostkowski. They will address the legacy of the greatest Polish composers of film music, such as Krzysztof Komeda, Henryk Kuźniak, Andrzej Korzyński Referring to the Polish film canon, they will reinterpret excerpts from century-old Polish film music history. The concert will be held in the Acoustical Shell at Grunwaldzki Square, between the Musical Theatre and the Gdynia Film Centre, where Festival screenings are presented.
The 46th Polish Film Festival takes place on 20th–25th September 2021 in Gdynia.