Nominees for the 15th PFI Awards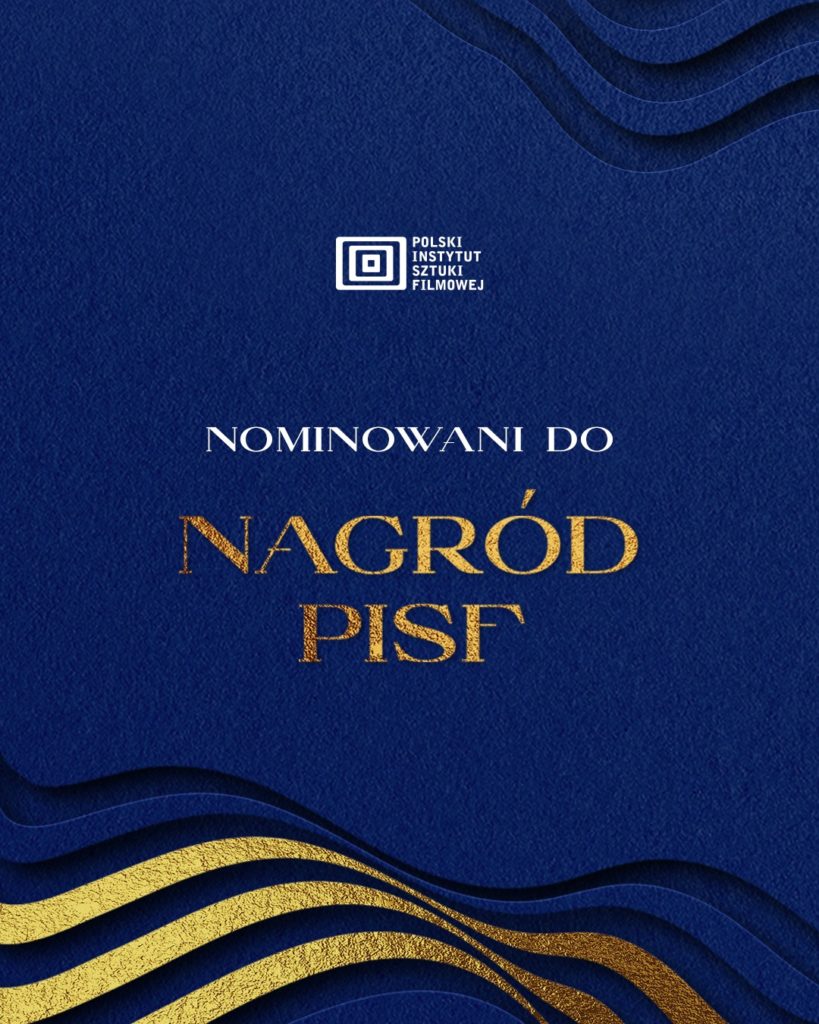 The nominees for the Polish Film Institute Awards have been revealed. The awards will be presented for the 15th time in the following categories: Animation of Film Culture, Innovation or Technological Solution, Film Criticism, Book on Film, Polish Film Distribution, Debut of the Year and Film Poster. The verdict will be announced on 20th September, during the 48th edition of Polish Film Festival in Gdynia. 
The nominees were selected by the Jury comprised of: director of the Polish Film Institute Radosław Śmigulski, journalist and book author Wiktor Krajewski, art historian and curator Hanna Wróblewska, film critic and publicist Łukasz Adamski, film producer Aneta Hickinbotham, historian and journalist Piotr Zaremba, columnist Wiesław Kot, and film critic and columnist of the weekly Polityka Janusz Wróblewski.
Cultural institutions, film schools, local governments, non-government cultural institutions and any other institutions working in the cultural sector could propose the candidates. Here are the nominees for the year 2022.
Animation of Film Culture:
Cinema Without Barriers
Film Scenario Library
19th Millennium Docs Against Gravity Film Festival
The Film Spring Open Workshop
Anti-mobbing and Anti-discrimination Training for Film Crews
Innovation or Technological Solution
About history via modern technology – VR film Cinema as a modern reconstruction of Kazimierz Prószyński's Carouser's Return
New Photography Technology Event
Retro Film Library
Film Criticism:
Łukasz Muszyński
Artur Zaborski
Marcin Radomski
Book on Film:
Holland. A New Biography by Karolina Pasternak
European Genre Cinema vol. IV by Piotr Kletowski
The Wedding. A Film Mandala by Seweryn Kuśmierczyk
Frames of Kawalerowicz by Rafał Syska and Anna Wróblewska
Polish Film Distribution:
Theatrical distribution of the film IO directed by Jerzy Skolimowski
International festival distribution of the film Bread and Salt
Distribution of the film The Pawnshop
Debut of the Year:
Kamil Krawczycki
Natasza Parzymies
Damian Kocur
Film Poster:
Below the Surface by Andrzej Pągowski
Bread and Salt by Maks Bereski (©Plakiat)
Imago by Maks Bereski (©Plakiat)
PFI Awards
Polish Film Institute Awards are unique in a way that they recognise the work of people and institutions outside of film production. It's an only Polish award rewarding achievements in supporting the development of Polish cinema, promoting its heritage and facilitating public access to Polish films.
The awards have been presented since 2008. The statuette was designed by a sculptor from Krakow Xavery Deskur Wolski. It is accompanied by a cash prize of 15,000 PLN.