Take a festival bus to the screening!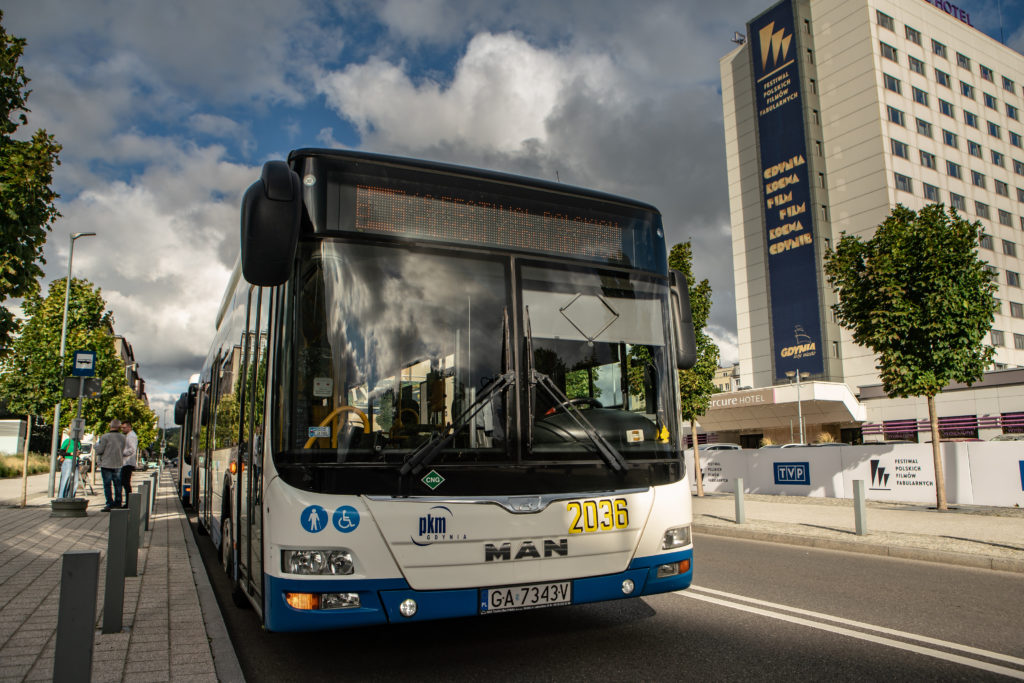 Throughout the 46th PFF a free bus line will be running between the Musical Theatre in Gdynia and Helios Cinema in the Riviera Shopping Centre. You just need to present your accreditation, pass or ticket for Festival screening.
There will be also buses running from and to selected hotels:
Villa Aqua (Kamienny Potok SKM 01 stop at al. Niepodległości, direction Gdynia): at 8.10 a.m.
Hotel Kuracyjny (Orłowo SKM – "Klif" 01 stop at al. Zwycięstwa, direction Gdynia): godzina 8.13
Hotel Nadmorski (next to the hotel): at 8.27 a.m.
Dom Marynarza (bus terminal stop): 8.30 a.m.
Along Świętojańska street, with a possible leave at Skwer Kościuszki – InfoBox 01 stop at ul. Świętojańska at 8.35 a.m. (350 metre from the Musical Theatre, 5-minutes walk);
Hotels: Blick / Neptun / Hotton (Plac Kaszubski – Jana z Kolna 02 stop at ul. Jana z Kolna) – 8.38 a.m.
The bus stops at the Musical Theatre at 8.45 a.m.
Return to hotels: leaving Musical Theatre at 11.00 p.m., 12:00 a.m., 1.00 a.m.