TUESDAY | 47th PFF | 13th September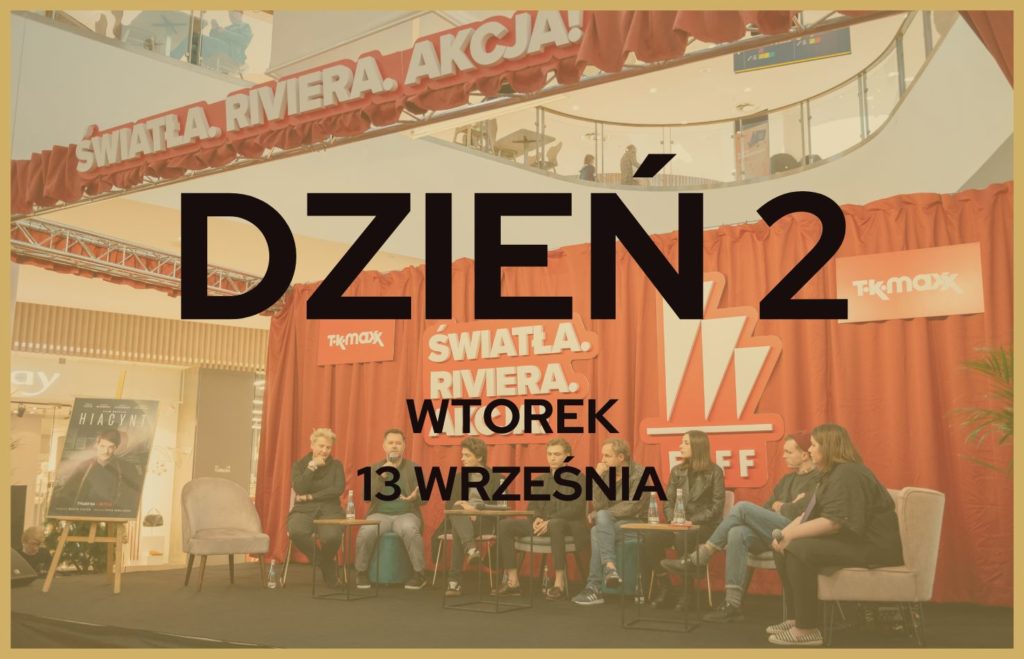 We invite you to the second day of the 47th Polish Film Festival! 
At www.festiwalgdynia.pl you'll find the festival programme as well as information on accompanying events, meetings and exhibitions.
What's on the programme for today?
Tuesday, 13.09
screenings of films from the Main Competition:
Apokawixa, directed by: Xawery Żuławski + press conference
Bread and Salt, directed by: Damian Kocur
Silent Land, directed by: Aga Woszczyńska
Fools, directed by: Tomasz Wasilewski
Illusion, directed by: Marta Minorowicz
Infinite Storm, directed by: Małgorzata Szumowska + press conference
Johnny, directed by: Daniel Jaroszek
Woman on the Roof, directed by: Anna Jadowska
Young Eagles, directed by: Krzysztof Łukaszewicz
Below the Surface, directed by: Jacek Bławut
Backwards, directed by: Jacek Lusiński + press conference
Dad, directed by: Anna Maliszewska + press conference
The Wedding Day, directed by: Wojciech Smarzowski
Splinter, directed by: Grzegorz Mołda + press conference
screenings of all films from the Microbudget Film Competition
screenings of all films from the Short Film Competition (in 6 blocks)
Gdynia Industry
Polonica: Roving Woman, directed by: Michał Chmielewski + meeting with the director
Missing PFF – screenings of:
Debutante, directed by: Barbara Sass / after the screening a meeting with Dorota Stalińska
The Issa Valley, directed by: Tadeusz Konwicki / after the screening a meeting with Anna Dymna
Films from Gdynia: The Time Busters dir. Aleksandra Kutz + meeting
Pure Classics: Night Train dir. Jerzy Kawalerowicz
meetings around books: Wojciech Marczewski, Damian Jankowski, Świat przyspiesza, a ja zwalniam and Anna Michalska, Jakub Wiewiórski, Nakręcone w Łodzi
Gdynia for Children
TVP S.A. Digital Reconstruction Zone
Lecture "Times are changing, decency is not — or about ethics in culture" Hosted by: Dariusz Duma, philosopher, ethicist, ambassador of Legal Culture.
20th anniversary of the Wajda School: How to make your first film? From project to festival
The 47th Polish Film Festival takes place between 12th and 17th September 2022.