Focus on Graphic Art and Design
21 września | 10:00 - 13:00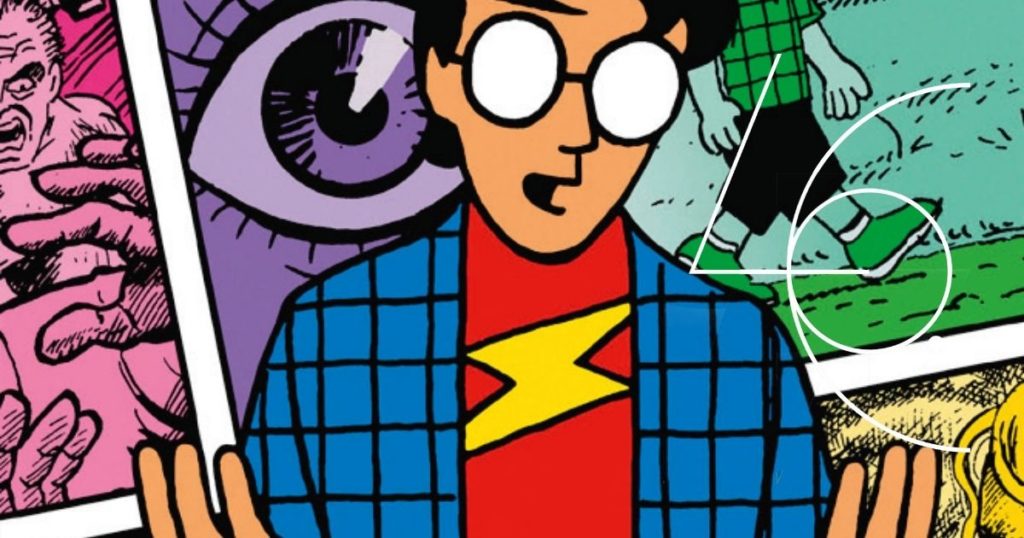 At the 46th PFF, the theme of Focus on…, the cycle launched in 2020, is design and graphic art. The event focuses on film in relation to industrial design, graphic art, including computer graphics, and comics. During the comic books pitching, publishers and authors will present the representatives of the film industry with selected graphic novels released in Poland in recent years.
Comic books pitching
Comic books have been selected in terms of their potential to be adapted for the screen as well as formal and thematic diversity. The presentation will feature comic books of manners, crime stories and horrors, for young and adult readers, published in Poland and abroad.
The event will also feature Polish film projects currently in production: the adaptation of a comic book, Łauma, and two productions based on Kajko and Kokosz: live-action film and animation.
Presented comic books:
Wartości rodzinne – Michał Śledziński, published by Kultura Gniewu
Yorgi – Jerzy Ozga, published by Kultura Gniewu
Poczwarki – Gosia Kulik, published by Kultura Gniewu
Syn – Benedykt Schneider, published by Kultura Gniewu
Pan żarówka – Wojtek Wawszczyk, published by Kultura Gniewu
Fugazi – Marcin Podolec, published by Kultura Gniewu
Stolp i Rita – Daniel Odija, Wojciech Stefaniec, published by Timof i cisi wspólnicy
Rodacy – Jakub Topor, published by Timof i cisi wspólnicy
Host: Katarzyna Borowiecka
Szymon Holcman: Between the Worlds or a Few Words About Comics [ONLINE]
Modern comics are nearly as old as photography. Yet, there are still people asking: "are comics art?". It's been a problem from the start. A blend of visual arts and literature, comic books con[1]fuse or even disturb some people. On the one hand, esteemed academics call this medium a bastard. On the other hand, mil[1]lions of readers all over the world fell in love with comics. In recent decades, comic books have been shamelessly flirting with cinema, but filmmakers don't always know how to approach this weird kind of storytelling. Should they be literal, or maybe the key lies elsewhere?
Patrycja Mucha: The Story of Objects – Design in Films about the Past [ONLINE]
In Duchologia polska [Polish Ghostology], Olga Drenda writes how images of an era shape social memory. Photos developed from poor-quality film render Poland the land of endless summer. Seen after a long time, they're not just imperfect copies but a source of knowledge. Similarly, in Polish cinema, the more we distance ourselves from past events, the more historical images become not so much imperfect (imperfect they were from the start) but minced by the treacherous memory of culture. Disappears the awareness of detail and unreliability of pictures incapable of reflecting the reality. Narrative by nature (some try to oppose), films lead the audience through the life of characters and History. It seems to be a perfect medium for storytelling. Does it always reflect the colours of the History and nuances of its spirit? Or, on the contrary, just like a poor-quality photographic film, what appears on the screen is deceptive? What is the relationship between props and design in the films set in the past and the past itself?
Polish Thing [ONLINE]
A TVP Kultura educational series about Polish design tells a story of particular objects by reconstructing the history of their creation and showing their function in the space. Interviews with curators and art historians accompany portraits of creators and designers. To find the objects of interest, the crew had to travel the country far and wide and visit factories where they're still made while documenting places where they can still be seen, thus, putting Polish design in the context of modern Polish and world history.
Location: Mercure Gdynia Centre, Omega Room