SCREENWRITER – THE ROAD TO PROFESSION, THE ROAD TO SUCCESS. THE CHALLENGES OF SCREENWRITING DEBUT IN POLAND
15 września | 15:00 - 17:00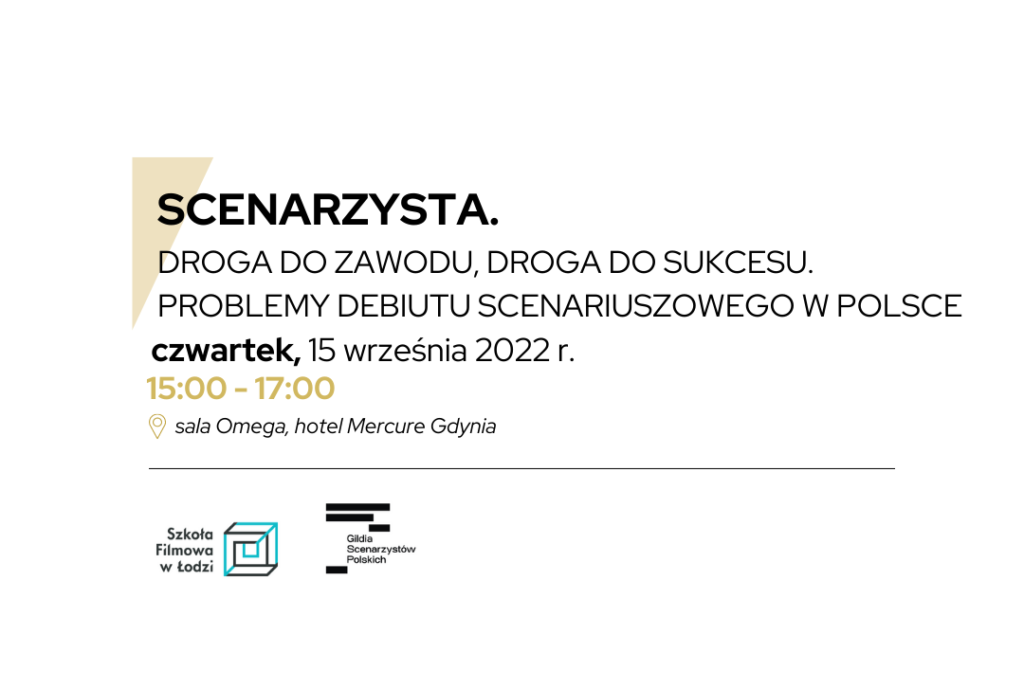 We invite you to a panel devoted to a screenwriting debut. During the discussion, we will talk about the problems faced by budding screenwriters, which usually turn out to be universal for the entire screenwriting community regardless of experience.
We will consider the nature of the profession (long creative process, no licence required), current problems (underfunding, lack of institutional support) and possible solutions (establishing a minimum rate, raising the rank of screenwriters among creators, regulation of contracts, PFI support). We will look at the role of the Polish Screenwriters' Guild and the possibilities of cooperation between the Screenwriting Department and the Film and Television Direction Department of Lodz Film School.
Presentation of the Library of Film Screenplays
The Library of Film Screenplays, established by Lodz Film School, is an open collection of Polish film scripts available online for students and researchers nationwide. Activists will present the idea behind the Library: Magdalena Wleklik, Chairperson of the Polish Filmmakers Association Screenwriters' Club; Jarosław Czembrowski, Director of Lodz Film School Library and Editor-in-chief of the filmpolski.pl internet database of Polish films, and Marek Rudnicki, Assistant Professor at Film Art Organisation Department.
EVENT PARTNER: Polish Screenwriters' Guild
PROGRAMME:
15.00 – 16.30 | Screenwriter – the road to profession, the road to success. The challenges of screenwriting debut in Poland
Panelists: Monika Powalisz, Marcin Ciastoń, Robert Bolesto, Krzysztof Rak, Andrzej Melin
16.30 – 17.00 | Presentation of the Library of Film Screenplays
Presented by: Marek Rudnicki, Jarosław Czemborwski