Wajda Anew. Exhibition
20 - 25 września | 00:00 - 00:00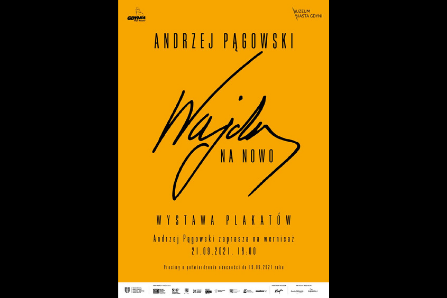 Ashes and Diamonds, Canal, Promised Land – these titles sound familiar. Andrzej Wajda was an outstanding director who devoted his life to cinema. To celebrate the 95th anniversary of the Great Master's birthday and the 5th anniversary of his death, Andrzej Pągowski created posters for all sixty films directed by Wajda, both features and documentaries. Wajda Anew is a remarkable, sentimental journey through masterpieces that will live forever.
The honorary patron of the exhibition is the Mayor of Gdynia.
The exhibition opens on 21st September 2021 at 6.00 p.m.
Location: Museum of the City of Gdynia, Zawiszy Czarnego 1A, Gdynia