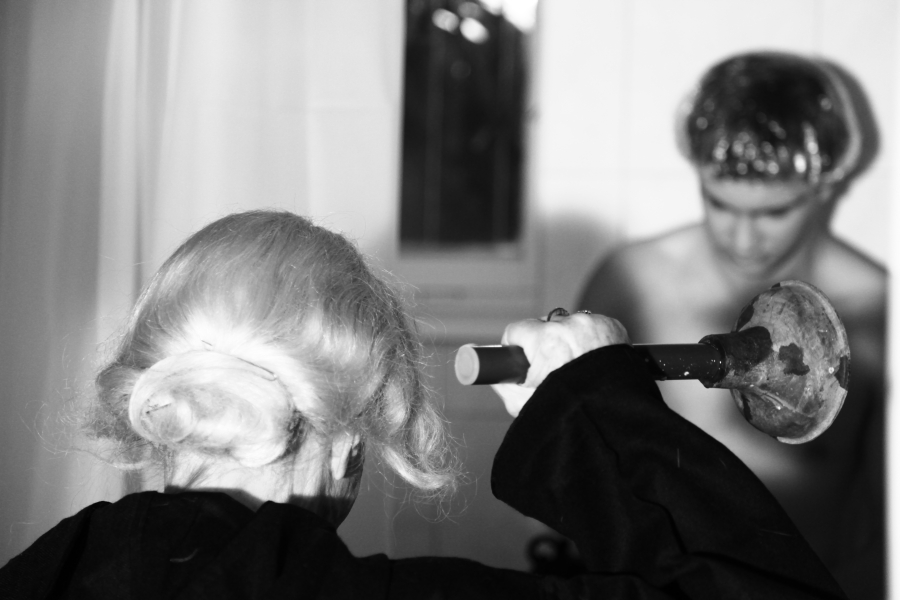 Drawn from Memory
dir.
Marcin Bortkiewicz
2011
,
0 h 30 min
Marek lives with his mother and grandmother in a house with a garden. As a reward for his high school diploma he receives a video camera. He decides to shoot a documentary film about his grandmother. However, he notices that grandma confuses dates and facts, mistakes events and times, slowly loses her memory. Therefore Mark begins to understand that he is making a film about something different than he planned…
Written by: Marcin Bortkiewicz
Polish Title: Portret z pamięci
Cinematography: Malte Rosenfeld
Music: Marek Czerniewicz
Production Design by: Agata Przybył
Sound: Radosław Ochnio
Film Editing: Piotr Mendelowski
Costume Design by: Emilia Skalska
Make-up: Janusz Kaleja
Production Manager: Sebastian Petryk
Produced by: SFP – Studio Munka
Producers: Jacek Bromski, Dariusz Gajewski, Ewa Jastrzębska
Co-produced by: TVP S.A., PS FILM Sebastan Petryk
Executive Producer: PS FILM Sebastan Petryk
Distribution: SFP – Studio Munka
Country & Year of Productioni: Poland 2011
Main Male Part: Marek Kantyka
Main Femal Part: Irena Jun
Length: 30 min.
Legend
Przegląd Polskiego Kina Niezależnego
Movie - Festival Programme
| | | DAY 1 – 20th SEPTEMBER 2021 | | BUY |
| --- | --- | --- | --- | --- |
| | | DAY 2 – 21st SEPTEMBER 2021 | | BUY |
| | | DAY 3 – 22nd SEPTEMBER 2021 | | BUY |
| | | DAY 4 – 23rd SEPTEMBER 2021 | | BUY |
| | | DAY 5 – 24th SEPTEMBER 2021 | | BUY |
| | | DAY 6 – 25th SEPTEMBER 2021 | | BUY |