37th Gdynia Film Festival Chronicle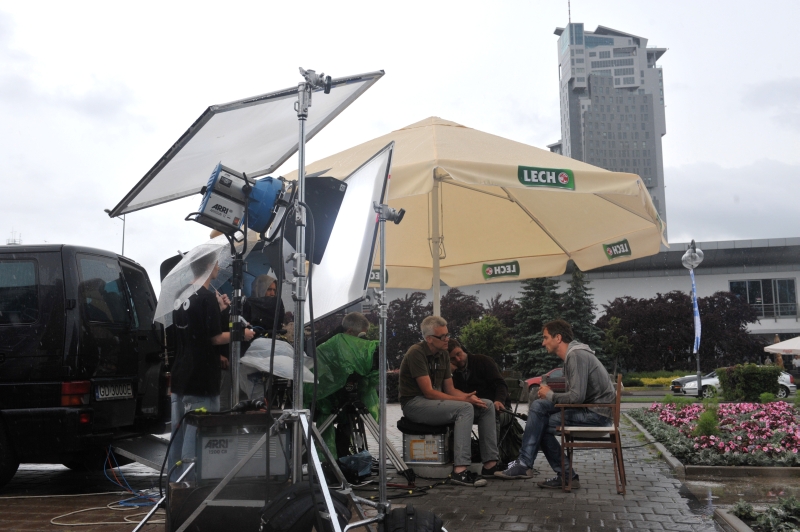 37th Gdynia Film Festival Chronicle is an original project initiated by Marcin Borchardt and Jerzy Rados, documentary filmmakers related to the Gdynia Film School.
During this year's Festival, five short films are being shot – they tell a story of directors competing for the Golden Lions Award in the Main Competition of the Festival. The documentary filmmakers are interested in the backstage of the Polish cinema, the way the filmmakers perceive their own works and the great emotions that accompany them during screening the films in front of the festival audience. Every year, the authors of the Chronicle search for a new and unconventional form to present the competition. The 37th Gdynia Film Festival Chronicle project is carried out in hyper-realistic aesthetics, and the films are edited and provided with sound overnight, ad hoc, only during the Festival.
The 37. Gdynia Film Festival Chronicle is produced by:
Marcin Borchardt, Jerzy Rados, Sławomir Pultyn, Andrzej Tomczak, Grzegorz Dolecki, Witosław Bociąg, Marek Zwara, Kefas, Paula Trojakowska, Rafał Listopad, Łukasz Proch, Marcin Umięcki, Miłosz Janiec, Irena Siedlar, Joanna Pultyn i Pi-Are.
The Chronicle is available at kinoplex.pl and in HD quality on Gdynia Film Festival YouTube page.
The Chronicle is also broadcasted by TVP Kultura, TVP Polonia, and TVP Gdańsk.
The 37th Gdynia Film Festival Chronicle is created with the support of the Gdynia Cultural Centre Centrum and the Pomeranian Film Foundation in Gdynia.