3xGdynia. The seventh edition of the "Kinochłon" ["Cinemamorph"] film review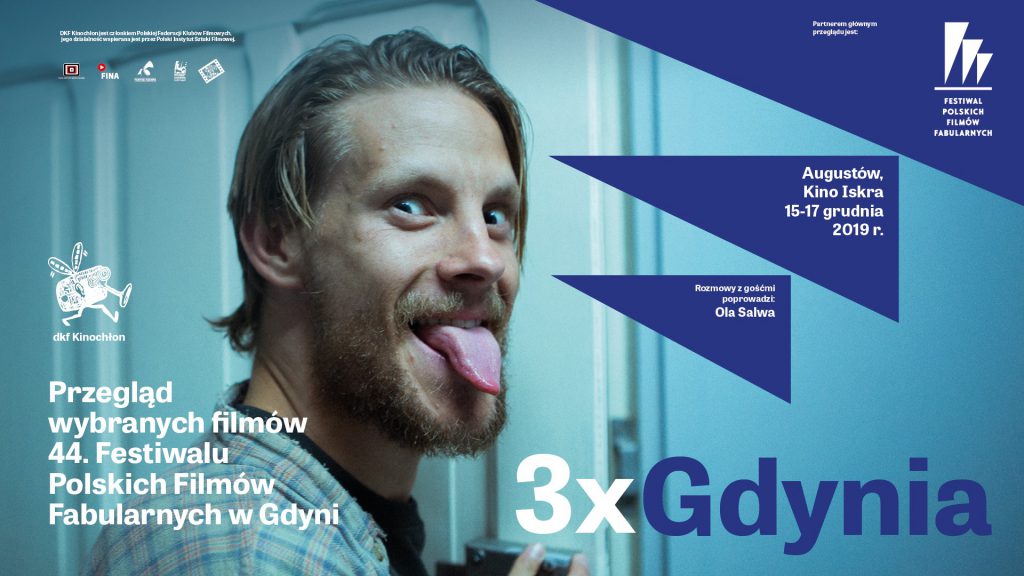 The Polish Film Festival and the DKF Cinema Centre [film society] invite you to a review of selected films from the 43rd Polish Film Festival program, which will take place from December 15-17, 2019 at the Iskra Cinema in Augustów. Four titles have been chosen for the program.

The idea of ​​this film event is to show the most valuable films, according to the Organizers. The screenings are accompanied by conversations with the creators conducted by journalists and critics specializing in Polish cinema.
This year, Ola Salwa will meet with director Maciej Pieprzyca on the first day, and with actor Sebastian Fabijański on the last day.

The Polish Film Festival is also proud of its short films. Therefore, DKF "Kinochłon" stage will present the winner of the Short Film Competition, the film of Hubert Patynowski, "Don't change the topic".
Review program

December 15, 18.30
"Icarus. The Legend of Mietek Kosz", dir.

Maciej Pieprzyca

Guest: Maciej Pieprzyca
December 16, 18.30

A film knowledge quiz

"Don't change the topic", short film, dir. Hubert Patynowski
"Supernova", dir. Bartosz Kruhlik
December 17 at 18.30


"Bird talk", dir. Xawery Żuławski

Guest: Sebastian Fabijański
More details can be found on the Facebook event HERE (in Polish).