70 years of WDFiF on 44th FPFF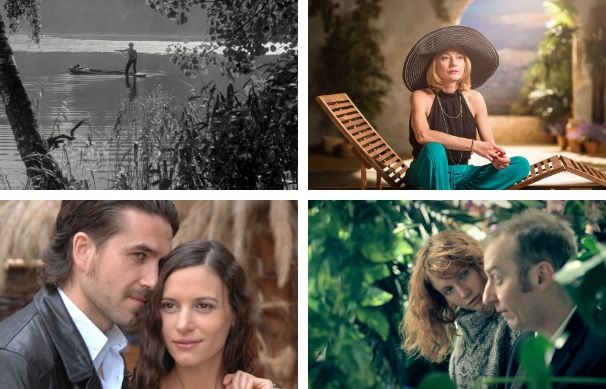 The legendary Documentary and Feature Film Studio on Chełmska 21 in Warsaw has been producing Polish films for 70 years. The anniversary is an opportunity to present the most important achievements, rich film output and the history of the Studio during the 44th Polish Film Festival.
We invite you to four unique screenings – each consisting of other selected documentary and feature films made over several decades. The screenings at the Gdynia Film Center will be enriched by an introduction by a film expert, Andrzej Bukowiecki.
Established in 1949 as a centre for documentary film production and the Polish Film Chronicle, it soon became a major feature-film hub. The studio has become a dynamic cultural institution producing features, documentaries and audio-visual projects and
launching intriguing educational programmes. The 70th anniversary of WFDiF is co-financed by the Polish Film Institute.

Block I, total projection time: 119 minutes
"Warsaw 1956", documentary film, 1956, dir. Jerzy Bossak and Jarosław Brzozowski, 9 minutes
"The Musicians", documentary, 1960, dir. Kazimierz Karabasz, 9 minutes

"A Ship is born", documentary film, 1961, dir. Jan Łomnicki, 9 minutes

"The Rafts sail on", documentary, 1962, dir. Władysław Ślesicki, 19 minutes

"This is an Egg", documentary, 1965, dir. Andrzej Brzozowski, 14 minutes

"Primary School", documentary, 1971, dir. Tomasz Zygadło, 17 minutes

"Seven women of different ages", documentary film, 1978, dir. Krzysztof Kieślowski, 16 minutes
"Matriculation", documentary film, 1979, dir. Marcel Łoziński, 16 minutes
"35 years with a camera", PKF 39B / 79, 11 minutes

PART II, total projection time 88 minutes

"Girl from the Wardrobe", feature film, 2012, dir. Bodo Kox, 88 minutes

PART III, total projection time 119 minutes

"On Chełmska", documentary, 1979, dir. Ludwik Perski and Józef Gębski, 13 minutes


"Luise's Garden", feature film, 2007, dir. Maciej Wojtyszko, 106 minutes

PART IV, total projection time 118 minutes

"On the Set", documentary, 1968, dir. Jerzy Ziarnik, 18 minutes
Teatroteka – "R&D Facility Solidarity", 2015, dir. Adam Sajnuk, 90 minutes
Teatroteka Młodego Człowieka (Productions of young Polish playwrights) – making of, 10 minutes

All Documentary and Feature Film Studios screenings will take place in Goplana room of the Gdynia Film Centre. A detailed schedule will be announced on September 5. At that time, ticket sales for single screenings will also start.
The 44th Polish Film Festival will be held on September 16-21, 2019 in Gdynia.