A Special Screening of the series "Artyści"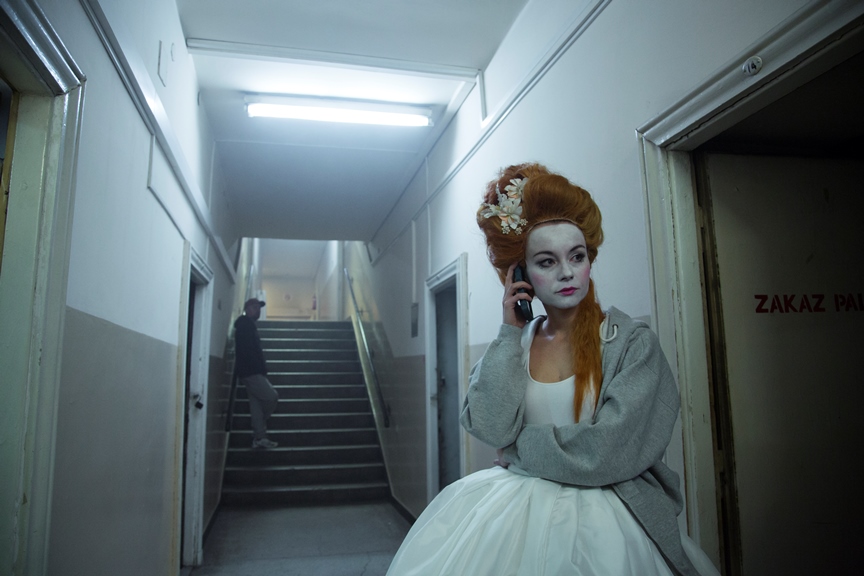 As part of the Special Screenings of the 41st Gdynia Film Festival, the viewers will have the opportunity to watch two first episodes of one of the most interesting television series of the last few years – "Artyści" written by Paweł Demirski and directed by Monika Strzępka. The series was produced by Telewizja Polska for Program II.
A special screening of "Artyści" will be held on Wednesday, 21st September at 12.00 in Multikino. After the screening, a meeting with the series' creators is planned.
The original eight-part TV series from the theatre creators Monika Strzępka and Paweł Demirski is a production by Telewizja Polska for 250 th anniversary of the public theatre in Poland. The project was co-produced by the National Audiovisual Institute supervised by the Minister of Culture and National Heritage. The series was created upon commission of the then director of Program II TVP, Jerzy Kapuściński. Bartosz Nalazek is the director of photography, Ryszard Melliwa – the scene director. Costumes for the series were made by Julia Kornacka, and Aneta Brzozowska was responsible for the make up.

The series plot starts when a years-long director of outstanding merit of Teatr Popularny in Warsaw commits suicide and his body is found by actors during a play. The municipality authorities appoint a new director: a young director from the provinces, Marcin Konieczny (Marcin Czarnik). His repertoir plans are very ambitious – until the end of the season, he wants to hold four premieres. He also ensures the crew that he plans no dismissals. Nevertheless, he is received by the actors in a quite restrained manner…
A star cast of both theatre and film Polish actors of all generations appear on screen. The cast of the series includes: Marcin Czarnik, Agnieszka Przepiórska, Edward Lubaszenko, Tadeusz Huk, Ewa Dałkowska, Jerzy Trela, Mikołaj Grabowski, Tomasz Karolak, Dorota Segda, Marta Ojrzyńska, Maria Maj, Agnieszka Glińska, Marek Frąckowiak, Ewa Skibińska, Adam Cywka, Krzysztof Dracz, Paulina Puślednik, Klara Bielawka, Antonina Choroszy, Andrzej Kłak and others.

"I consider <Artyści> by Monika Strzępka and Paweł Demirski to be one of the best Polish TV series of the recent years," says the Artistic Director of the Festival, Michał Oleszczyk. "The makers managed to humorously capture the moment in which we are as society: Teatr Popularny construed by them is a great, satirical microcosm, corresponding to the memorable block of flats at Alternatywy 4 street (another classic TV series from Poland). The differences of class, status, education, taste and world views – all this vehemently and humorously collides in Strzępka and Demirski's series, which allows for welcoming "Artyści" with joy and some kind of relief that it is still possible to have an outstanding comedy series in Poland".