Andrzej Wajda (1926-2016)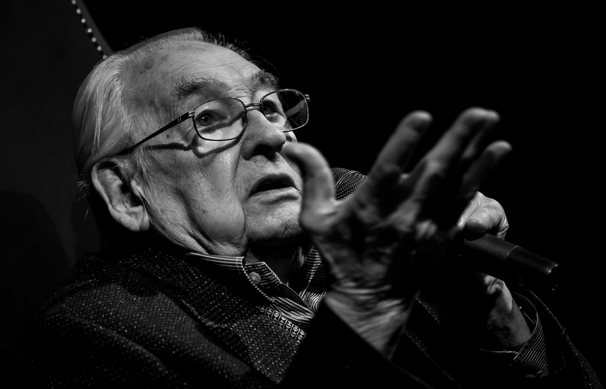 It was with great sadness that we received information about the passing away of Andrzej Wajda, who died on 9 October 2016 in the evening. Andrzej Wajda will remain with us forever as one of the most outstanding artists of the world cinema and theatre.
This year's presence of the Master at a special screening of the film "Afterimage" was a great honour to the Gdynia Film Festival. The screening was held on 22 September in the Musical Theatre and attended by numerous friends and collaborators of the Director. During the Closing Ceremony of the Festival, Andrzej Wajda received the Special Award of the Jury for his most recent completed film, "Afterimage" (presented out of the competition).

The Polish cinema has lost a great Artist and the Gdynia Film Festival – its great friend and winner. In its upcoming editions, the Festival will take care of the proper presentation and honour of his heritage.
The Management and Team of the Gdynia Film Festival