Andrzej Wajda and Friends at the 36th PFF!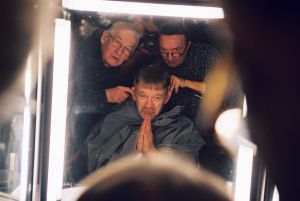 Already in June in Museum of the City of Gdynia we will present the exhibition of photographs by Piotr Bujnowicz. This exhibition is a record of special moments and unusual situations which occurred while working on the films of Andrzej Wajda.
The audience present at the 36th Polish Film Festival will be able to watch the most outstanding Polish actors such as Daniel Olbrychski, Janusz Gajos, Grażyna Szapołowska and Michał Żebrowski, playing in "Pan Tadeusz", "The Revenge", or "Sweet Rush". There will also appear portraits of Andrzej Wajda.