Andrzej Wajda Path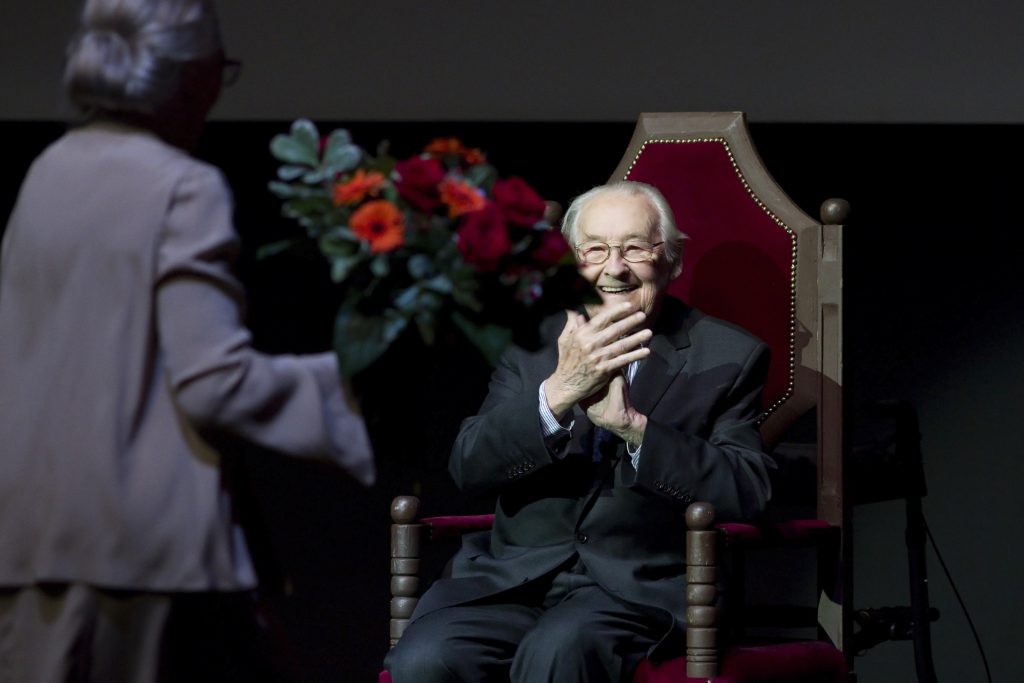 The President of the City of Gdynia and the Organizers of the 42nd Polish Film Festival invite guests and participants of the Festival as well as inhabitants of Gdynia and Tri-City to the Andrzej Wajda Path Naming Ceremony in Grunwaldzki Square in Gdynia, at the heart of the Festival Gdynia, between the Gdynia Film Centre and the Musical Theatre. Monday, 18th September 2017, 6.30 pm.

It was as soon as in November 2016, soon after the Master's death, that the Council of the City of Gdynia decided to have an Andrzej Wajda Path in Gdynia. The time has come to officially unveil a table with the name of the Path and commemorate the Maker who celebrated his 90th birthday with us at the Gdynia Festival one year ago. It was in Gdynia that he presented his most recent film, "Afterimage", and gladly met filmmakers and viewers.
This year at the Festival, in the Pure Classics – In memoriam cycle, we will present two digitally renewed films by Andrzej Wajda: "Ashes and Diamonds" and "Wedding". The views will also see a performance of the Theatre of Television directed by Andrzej Wajda "Bigda is coming!". As part of the Special Screenings – In Memoriam, we will present documentaries: "Andrzej Wajda. My Inspirations" directed by Marcin Brchardt and Jerzy Rados and "Andrzej Wajda: Let's Shoot!" by Zespół Filmowy Paladino.
During the Festival, promotions of new publications will also take place: in Gdynia Film Centre, meetings with authors of the Polish Filmmakers Association's album "Andrzej Wajda. The last romantic of Polish cinema" and of the book "Andrzej Wajda as a historian. A Methodological study from visual history" by Piotr Witek.
We will open the Festival with an official accent – the Andrzej Wajda Path Naming Ceremony in Grunwaldzki Square. We invite to this event on the first day of the Festival, just before the Opening Gala. Let us meet next to the main entrance to the Gdynia Film Centre at 6.30 pm.
In the picture, Andrzej Wajda during the Gdynia Festival in 2016. Phot. Krzysztof Mystkowski