Andrzej Wajda's Birthday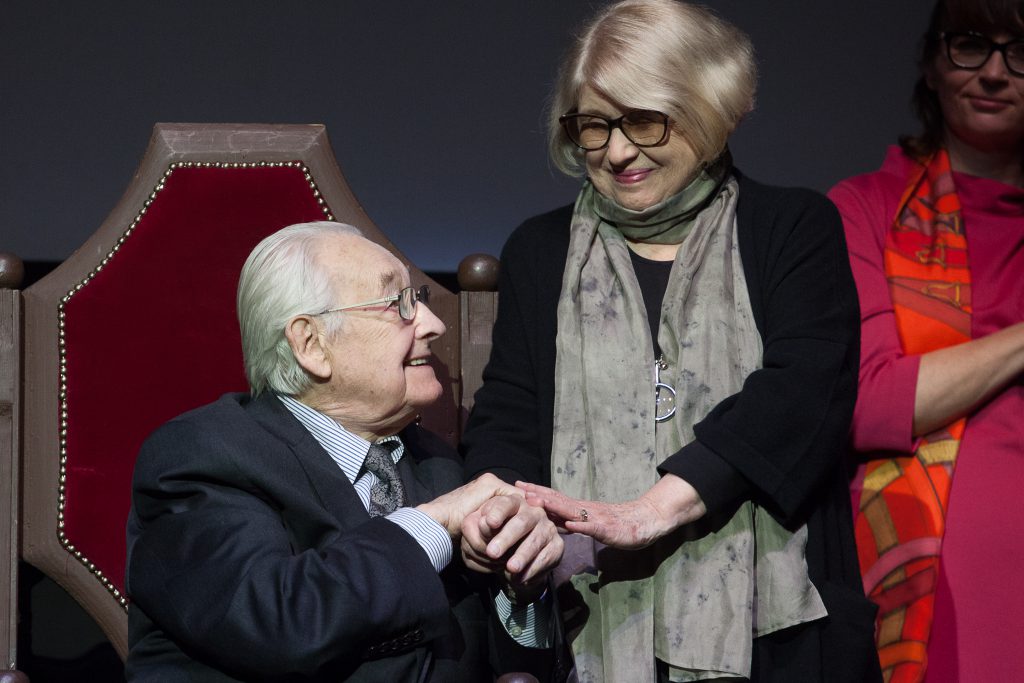 Andrzej Wajda is an iconic figure of the Polish film, the author of many brilliant works (among others, "Kanał", "Popiół i diament", "Wesele", "Ziemia obiecana", "Panny
z Wilka", "Katyń"). This year, it is the 90th birthday of the Master. On that account, we can meet him during unusual events at the Festival. On Wednesday, at a meeting regarding the book "Martin Scorsese Presents:
Masterpieces of Polish Cinema", Andrzej Wajda was talking about why the Polish cinema is so important to the world cinema.
– In the after-war Europe, people wondered how the world behind the iron curtain looked like and it is thanks to Polish films that they could see this "other world" – said the director, the winner of numerous prizes, including an Oscar for the lifetime achievements (2000).
Next year, his new film "Afterimage" will be screened in cinemas. A special screening of it was held yesterday in the Musical Theatre. The film tells the story of the painter Władysław Strzemiński; Bogusław Linda in the leading role.
Today, there will also be a chance to see the film "Wróblewski according to Wajda", being a statement of the director on the topic of the painting of the friend.
Between the screenings, it is worth stopping by and watching the outdoors exhibition "Andrzej Wajda 40/90" located between the Gdynia Film Centre and the Musical Theatre. The exhibition presents the stills from the films of the director.
Aga Bartosz