Barbara Krafftówna in Gdynia. 75 years of the actress's artistic work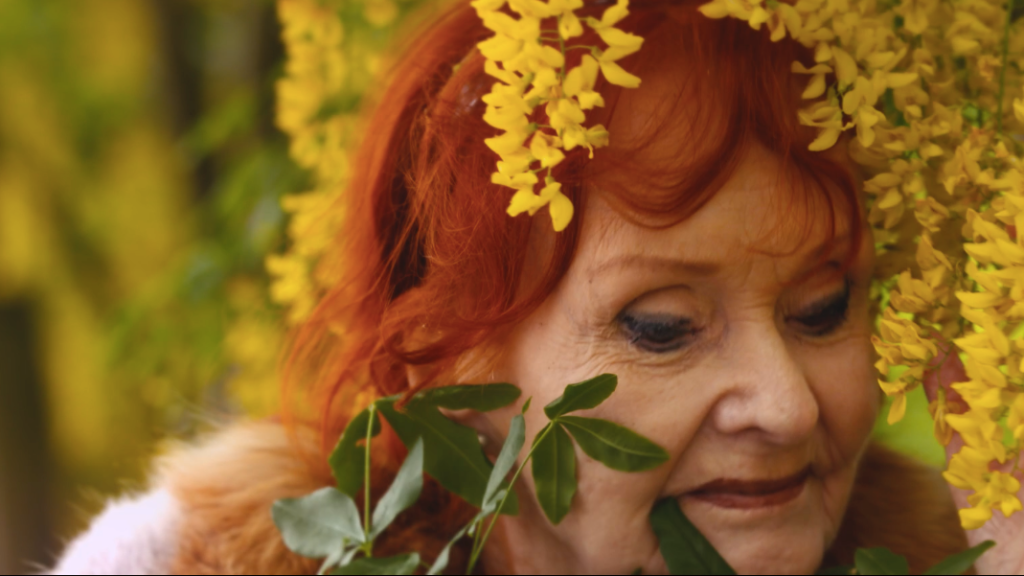 Barbara Krafftówna played her first roles under Halina and Iwo Gallin 1946, in the former location of Teatr Wybrzeże, in place of today's Musical Theatre in Gdynia. In the same place, during the 46th Polish Film Festival, a special screening of a documentary "Krafftówna. An Actress in Wonderland" and the jubilee of the 75 years of artistic work of this outstanding actress will be held.
"Krafftówna. An Actress in Wonderland" dir. by Maciej Kowalewski and Piotr Konstantinow, with screenplay and interviews done by Remigiusz Grzela, who previously wrote a book of the same title together with the actress, is a creative portrait of an outstanding theatre and film actress. It takes the viewer to a world that practically doesn't exist anymore, because – as Barbara Krafftówna says on the screen – "The large world, in which I used to live, is already through the looking glass…". For Krafftówna, imagination was always a way to get away from hopelessness, because her life, though professionally full of success, privately wasn't devoid of tragedy.
The film is narrated by the heroine's internal monologues, both archived, gathered through years by the film's narrator and scenographer, Remigiusz Grzela, and recorded today, as well as by the interviews. The monologues reference Krafftówna's most outstanding role in Wojciech Jerzy Has's film "How to Be Loved", nominated for the Palme d'Orat Cannes IFF, for which the actress got the main Golden Gate prize for it at the San Francisco International Film Festival.
The special screening of Krafftówna. An Actress in Wonderland will be preceded by a celebration honouring 75 years of the actress's life on stage. It will be hosted by Grażyna Torbicka. Katarzyna Figura will be talking about Barbara Krafftówna, with whom she played in"Alice", dir. by Paweł Miśkiewicz, in Teatr Dramatyczny. The meeting will be attended by the Mayor of Gdynia Wojciech Szczurek, and the film's creators – directors Piotr Konstantinow and Maciej Kowalewski and the screenwriter Remigiusz Grzela. The participants will be greeted by: Director of the PFF Leszek Kopeć and Artistic Director of the PFF Tomasz Kolankiewicz. The event's Partner is Polish Society of Authors and Composers ZAIKS.
The event will take place on the 20th September 2021 at 1:00 p.m., New Stage of the Musical Theatre in Gdynia.
The 46th Polish Film Festival will be held on 20th–25th September 2021 in Gdynia.