"Be critical!" and take part in the 45th Polish Film Festival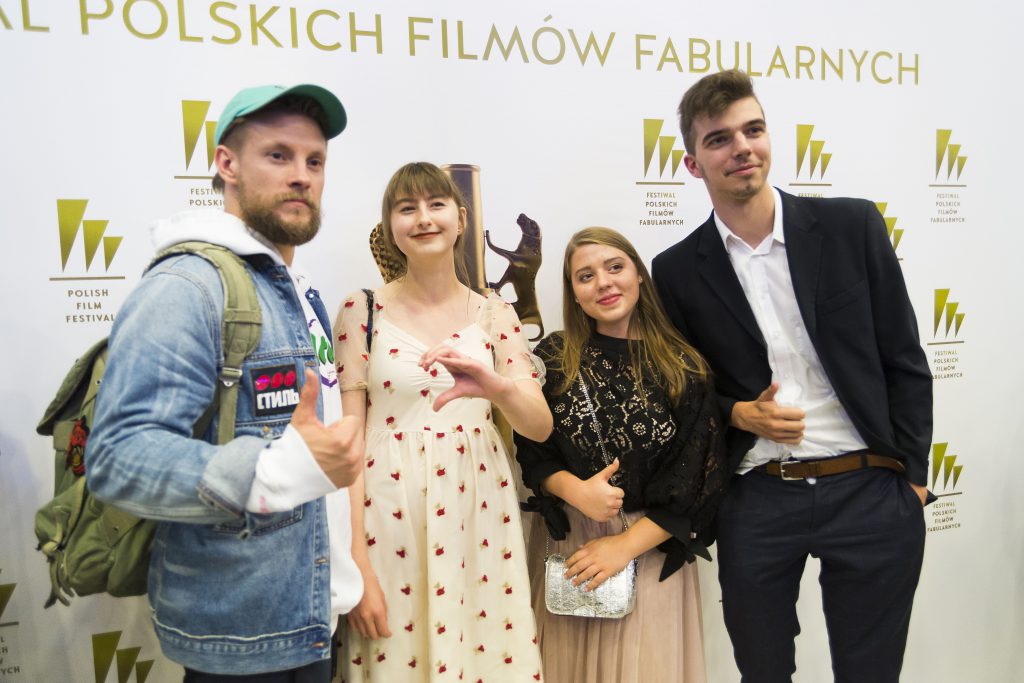 Another edition of the "Be Critical!" Competition has started. The winners will sit on the Young Jury of the Main Competition of the 45th Polish Film Festival in Gdynia, take part in festival events and meet representatives of the film industry.

Young people aged 15 to 19 who are interested in cinema can take part in the competition "Be critical!" for the best review, video review or podcast about any movie. The winning three will form the Youth Jury at this year's 45th Polish Film Festival in Gdynia (December 8-12, 2020). The works can be published until November 2 at www.skrytykuj.pl.
Participation in the competition is encouraged, among others, by Joanna Kulig, Monika Broda and Arkadiusz Jakubik: YouTube
During the Festival, the authors of the three best works will evaluate the films from the Main Competition. In addition, they will meet representatives of the film industry and take part in numerous accompanying events. The week full of film impressions will end with the Skrytykuj.pl statuette being presented to the author of the selected film. Last year, the Young Jury composed of Julia Palmowska, Marta Matlak and Maciej Kędziora awarded the film Mowa Ptaków directed by Xawery Żuławski.
The Youth Jury are real experts, present at the most important festival events, arousing the interest of the industry and media. And most importantly – presenting a real prize appreciated by the creators. It is thanks to the Youth Jury that in 2018, after awarding the film "7 Emotions", its director, Marek Koterski agreed to give an interview after a long break. The posters of the titles awarded by young people proudly present information about the achieved award. This was the case with: "The Floating Skyscrapers" by Tomasz Wasilewski (2013), "The Photographer" by Waldemar Krzystek (2014), "Walpurgis Night" by Marcin Bortkiewicz or "Silent Night" by Piotr Domalewski (2017).
The results of the competition will be announced on November 10, 2020. The Regulations are available at www.skrytykuj.pl. The organizer of the competition provides accommodation and meals during the festival, as well as reimbursement of travel costs.
The 45th Polish Film Festival in Gdynia will be held on December 8-12, 2020.
The competition is organized by the National Film Archive – Audiovisual Institute and the Ministry of Culture and National Heritage.
Information about the competition is provided by:
Tytus Ciski
titus.ciski@fina.gov.pl
+ 48 695 363 996

Pictured: Youth Jury of the 44th PFF in Gdynia with Sebastian Fabijański, photo: Anna Bobrowska