Become a member of the 39. Gdynia Film Festival Youth Jury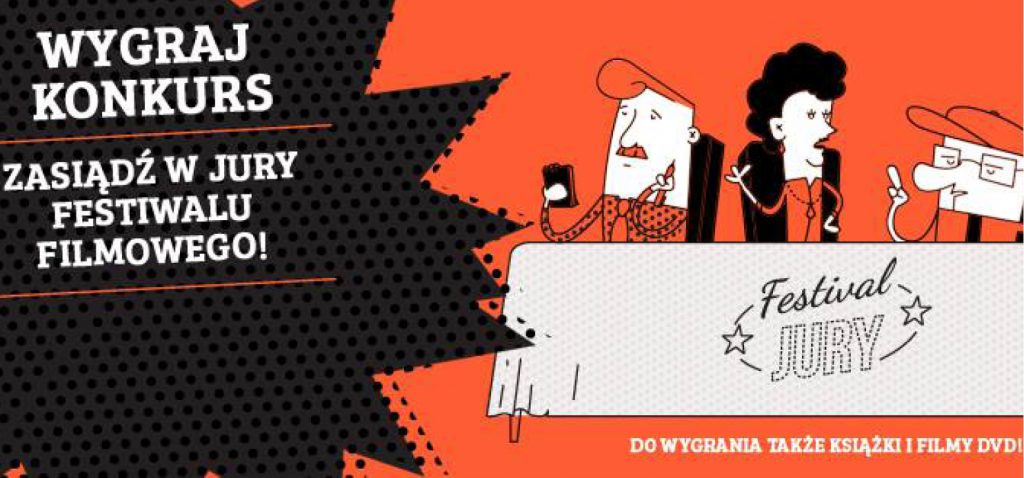 On 10 June, another edition of the competition for reviews and
video reviews began. The competition accompanies the "Criticise" social
campaign. Its prize involves two places for teenagers in the composition
of the youth jury of the 39. Gdynia Film Festival (15-20 September 2014).
The task for teenagers is to publish their own written or video-recorded review of any film
at the Skrytykuj.pl website. Each week, the most interesting pieces will be awarded books
and DVD films, and two winners of the competition will join the youth jury, which for a second time will choose the best film of the Main Competition of the Gdynia Film Festival. During the last year's edition, high-school students rewarded Tomasz Wasilewski for his film "Floating Skyscrapers" ("Płynące wieżowce").
The aim of the Polish Film Institute, the organizer of the competition, is to sensitize youth
to the language of film and the audiovisual culture by developing their skills related
to the recognition of the cinema techniques and the various manners of their use.
The event began on 10 June and will finish on 10 August 2014. The competition is meant for people between the age of 15 and 19. The details related to the application and regulations can be found at Skrytykuj.pl.
The Polish Film Institute is the organizer of the "Criticise" social campaign.
The partners of the competition are the following: 39. Gdynia Film Festival, IPLEX.PL, and GoldenSubmarine (an interactive marketing agency).
Additional information can be obtained from:
Agata Sotomska
Polish Film Institute
Krakowskie Przedmieście 21/23
00-071 Warszawa
tel.: (22) 42 10 560, 695 363 351
e-mail: agata.sotomska@pisf.pl
www.skrytykuj.pl