Become a volunteer at the 39. Gdynia Film Festival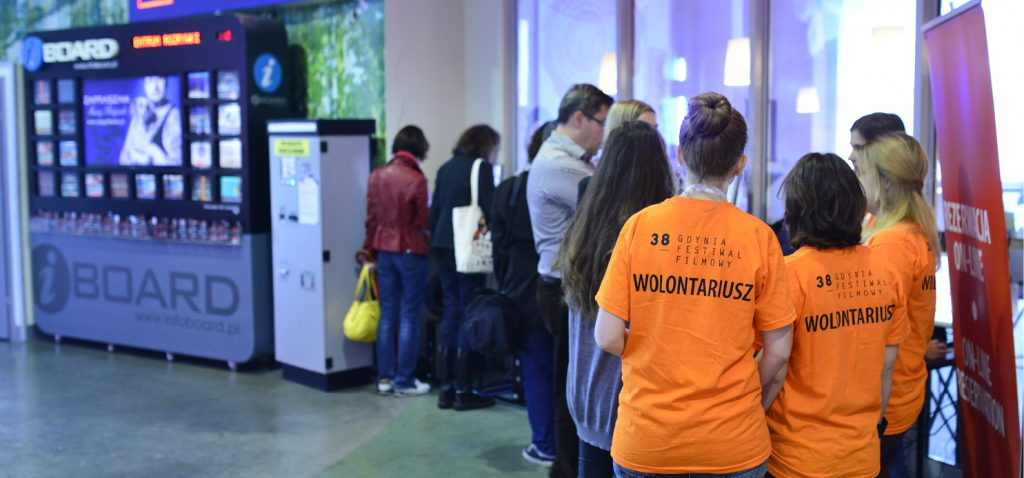 We are looking for people who would like to assist in the organisation of the Festival.
If you are:
a fan of cinema,
well-organized and punctual,
free between 13 and 21 September,
interested in participating in the biggest film event in Poland…
… and learning something new,
become a volunteer at the 39th Gdynia Film Festival.
All persons willing to become engaged in the Festival organisation as volunteers are requested to fill in the questionnaire and send it to the Organisational Office between 7 May and 30 June: by e-mail (wolontariat@festiwalgdynia.pl); fax (58 621 15 78); or traditional post (ul. Wrocławska 93, 81-553 Gdynia).