Exhibition: Andrzej Wajda 40/90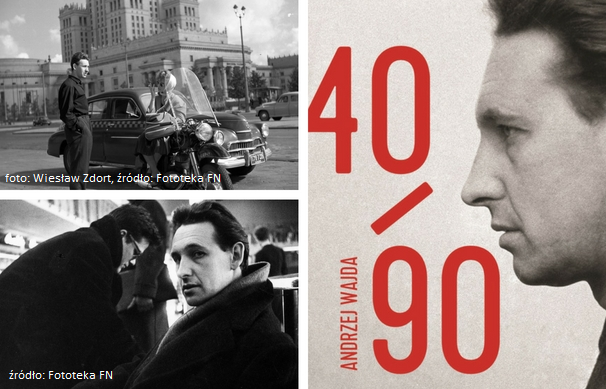 During the 41st Gdynia Film Festival, an unusual outdoor exhibition "ANDRZEJ WAJDA 40/90" will be presented. It will be available for visiting during the whole Festival week at Armii Krajowej street between the Musical Theatre and the Gdynia Film Centre.

On 6th March 2016, Andrzej Wajda turned 90; he has made, until now, 40 feature films – hence the title of the exhibition: 40/90. It presents, in a chronological order, all the feature films by Andrzej Wajda which were made through over 60 years: from "A Generation" – the debut from 1954, to "Afterimage" – the most recent film about Władysław Strzemiński, the closed special preview screening of which will be held during the 41st Gdynia Film Festival.
The exhibition consists of 11 lit, cuboid frames with a base of 1×1 m and a height of 2.5 m. The boards, apart from stills, photos from the film set and posters, will also include QR codes linking to film fragments and teasers.
Texts by professor Krzysztof Kornacki are available in Polish and English.
The exhibition was initiated and funded by the Polish Film Institute, implemented by the National Film Archive in co-operation with numerous institutions – first and foremost, film studios: Kadr, Zebra, Tor, as well as the Digital Film Repository, the MANGGHA Japanese Art and Technolocy Museum and the Łódź Film Museum.
The exhibition curator is Natalia Chojna and the graphic designer – Ola Kot.