Film Screenings with Audio Description and Subtitles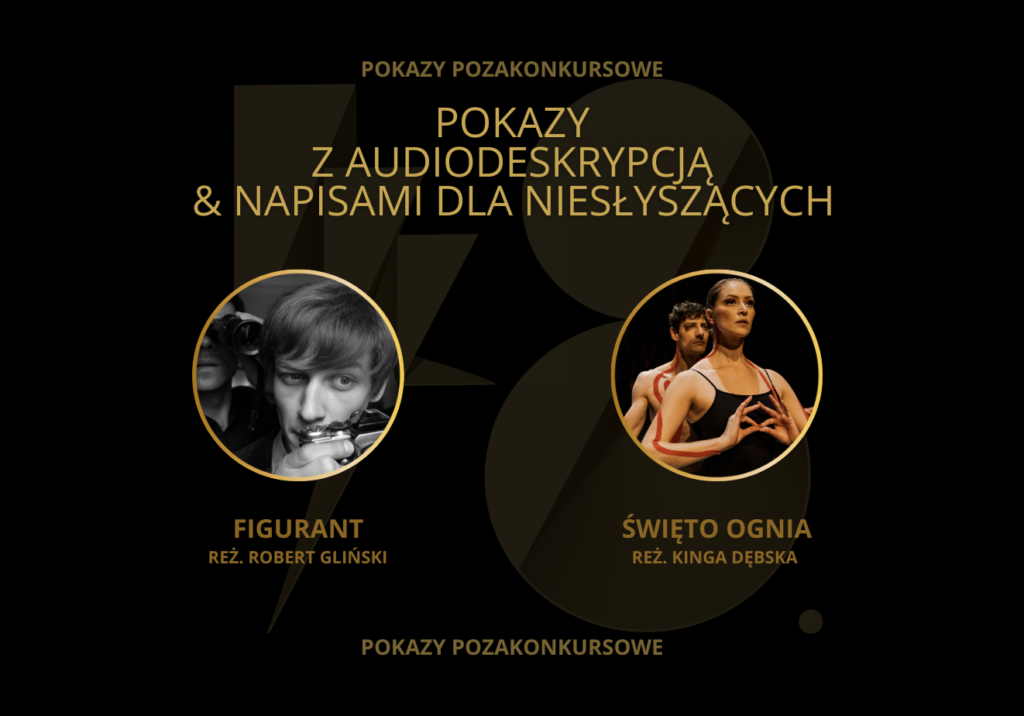 For years, Polish Film Festival has been a disabled-friendly cultural event. As usual, two films from the Main Competition are presented using techniques that enable the blind, visually-impaired, deaf and hard-of-hearing to participate in screenings.
Through additional verbal commentary, the audio description makes it possible for the blind to become recipients of visual arts, theatre plays and films. In audio description, significant visual information, such as body language, facial expressions, plot, scenery and costumes, is described. Concise verbal descriptions enable a person with a sight impairment to follow the storyline and understand what is happening on the screen.
The audio-described films will also be subtitled so that viewers with sensory disabilities can fully enjoy the show. Open for all festival guests, such festival screenings prove that cinematic experience transcends mental and physical barriers and brings together all members of the audience.
This year, we have prepared screenings of subtitled and audio-described Strawman by Robert Gliński and Feast of Fire by Kinga Dębska.
Strawman, directed by Robert Gliński | A psychological portrait of Budny, a Security Service officer who was keeping Karol Wojtyła under surveillance for twenty years. A particular bond starts to form between Budny and the bishop, unaware of his existence (they never met face to face): a one-sided, obsessive and pathological bond.
Feast of Fire, directed by Kinga Dębska | Two sisters struggle with their bodies. One, pushed by her ambition, is testing where her body's limits are, the other one – sees her own body as a prison. One believes that ballet is going to save her from her memories. The other observes the world from her balcony with such attention that she can see and hear more. Their father escapes to the only place where he really feels alive. Each of them domesticates their past and tames their present. The film is a screen adaptation of Jakub Małecki's novel.
The 48th Polish Film Festival in Gdynia will take place on 18th–23rd September 2023