Films from Gdynia at the 44th Polish Film Festival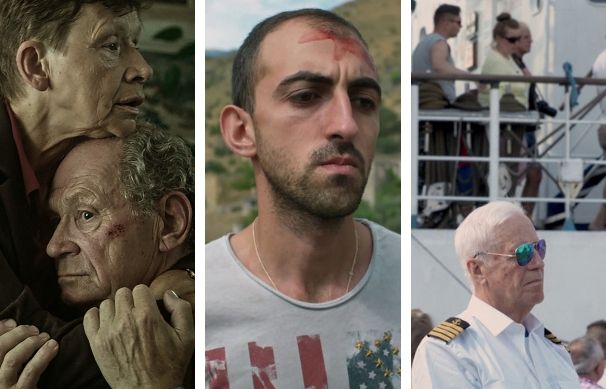 The program of the Polish Film Festival is traditionally enriched by films related to the city hosting the most important meeting of people of Polish cinema. Three works will be presented in the "Films from Gdynia" non-competition section – two documentaries and one short feature film.
As hosts we gladly use the opportunity to show our exceptional audience – cinema lovers and filmmakers who shape Polish cinema – films that are somehow connected to our hometown – Gdynia. We consider "Films from Gdynia" to be those, for which our town is significant from the storyline point of view or those created by artists who come from here or have obtained their professional film skills here. Each year there are also movies made by Tri-City producers, often with the support of the Gdynia Film Fund – says Leszek Kopeć, Director of the Polish Film Festival.
The protagonist of the documentary "Captain" directed by Kryspin Pluta is a nearly eighty-year-old sailor Krzysztof Baranowski. The legendary captain doesn't even think of retiring. He wants to build a new training sailing ship. The film's producer is Darek Dikti from Biuro Pomysłów (Gdynia).
The documentary film "Shadows of the Empire" by Karol Starnawski, tells the story of the inhabitants of post-Soviet countries: Nagorno-Karabakh, Ukraine, and Georgia. This is the feature debut of the director, graduate of the Pomeranian Film Workshop and the directing department at the National Film School in Łódź.
The short feature film "On Strike!" is a graduation film by Stanisław Horodecki from Gdynia Film School. Outstanding actors played in his family drama, telling the story of the shipyard strikes in December 1970 – Jadwiga Jankowska-Cieślak, Witold Dębicki, and Jan Peszek.
Screenings of "Films from Gdynia" will be held at the Gdynia Film Center, where meetings with their creators are also planned.
A detailed schedule will be announced on September 5. Ticket sales for single screenings will also start that day.
The 44th Polish Film Festival will be held on September 16-21, 2019 in Gdynia.