Films from Gdynia at the 46th PFF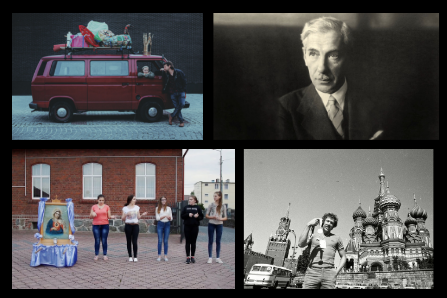 It's been a tradition in Gdynia: the programme of the Polish Film Festival can boast films related to the city which hosts the most important meeting of Polish cinema figures. This year, the out-of-competition section Films from Gdynia will present four titles – one feature film already known from the PFF Main Competition and three documentaries.
This year's Films from Gdynia include Amateurs directed by Iwona Siekierzyńska, a feature film which was competing in the Main Competition of the Polish Film Festival in Gdynia last year. The film is a tribute to its protagonists, artists of Zbigniew Biegajło's theatre called 'Personal Belongings Office', run by the Gdynia group of the Polish Association For Persons with Intellectual Disability.
Eugeniusz Kwiatkowski. The Statesman is a film portrait of a politician and the man who initiated the construction of the port and the city of Gdynia. A documentary directed by Mirosław Bork is based on a saved fragment of radio interview with Kwiatkowski, made at the end of his life. The interview was so extensive that it covered the most important facts about the achievements of the pre-war prime minister. The production was supported by the City of Gdynia.
Gdynia Film Fund co-financed also a documentary film directed by Ksawery Szczepanik Going for Gold. The protagonist, a legendary Polish pole-vaulter, Władysław Kozakiewicz, a Moscow 1980 Olympic Games champion, spent his childhood and youth in Gdynia. The film's producer is Darek Dikti Biuro pomysłów in Gdynia.
The section's programme will be completed with a screening of a tri-city documentary Touching the Icon directed by Olga Blumczyńska and Barbara Ostrowska. The protagonist is an ethnographer, originating from Kashubia, who comes back to her home region to explore folk religion. The film was made as part of the project of the Department of Ethnography of the National Museum in Gdańsk, the producer of film, entitled Kaszubskie pokłony feretronów.
Meetings with filmmakers will be held after the screenings.
The 46th Polish Film Festival takes place on 20th–25th September 2021 in Gdynia.