Friday at the 44th FPFF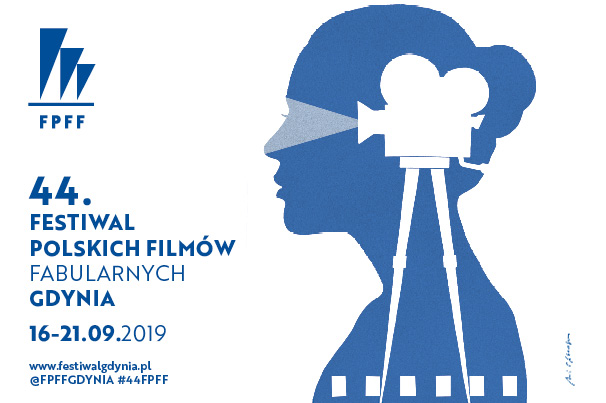 The last official screenings and press conferences devoted to the Main Competition films, Young Gala, verdict of the Short Film Competition Jury and the last Gdynia Industry panel discussions – programme for Friday, 20th September 2019, at the 44th Polish Film Festival is extremely rich. This evening, the entire city will listen to Krzysztof Komeda's music!
Main Competition
Michał Rosa's Pilsudski, Dariusz Gajewski's Legions and Łukasz Kośmicki's The Coldest Game (debut) – on Friday, these three films close the official screenings in the 44th PFF Main Competition at the Large Stage of the Musical Theatre.
A busy day ahead of journalists as well, for there will be press screenings of Łukasz Kośmicki's The Coldest Game, Jan Komasa's Corpus Christi and Dariusz Gajewski's Legions.
These and other Main Competition films will also be available for the Festival audience in Helios Cinema in Riviera Shopping Centre, Gdynia Film Centre and other Festival objects.
Short films – additional screenings
Due to a huge interest in Short Film Competition, each of the six blocks will screen once again: four on Friday and two on Saturday, all at the Chamber Stage of the Musical Theatre.
Young Gala
Who will be the winner of the Short Film Competition and receive Lucjan Bokiniec Award for Best Short Film together with 15 000 zlotys? We'll found out on Friday evening, during the Young Gala. The award, sponsored by Multimedia Polska SA, was named after the film culture manager, originator and first Director of the Polish Film Festival.
Short Film Competition Jury comprised of Kinga Dębska (Chairperson), Natalia Grzegorzek and Katarzyna Klimkiewicz will also grant the Special Award and Special Mention. During the Friday ceremony, we will learn the names of the winners of numerous out-of-competition awards as well.
The Young Gala at the New Stage of the Musical Theatre will start at 8.30 p.m. By invitation only.

Out-of-competition sections come to an end
Pre-war Cinema Treasures conclude with 1937 Romuald Gantkowski's film Girl Looking for Love.
The last proposition in this year's Polonica section is Captain, a German-Polish-Portuguese-French co-production directed by Robert Schwentke, edited by Michał Czarnecki, with costumes designed by Magdalena Rutkiewicz-Luterek; Piotr Dzięcioł and Ewa Puszczyńska its Polish co-producers. The film was co-financed by the Polish Film Institute. After the screening in Goplana Screening Room of the Gdynia Film Centre, there will be a meeting with the film's producer, Piotr Dziecioł.
Documentary and Feature Film Studio and Educational Film Studio, both celebrating 70th anniversary this year, would like to invite the audience for the last days of jubilee commemoration.
Gdynia Industry
Incentives, i.e., financial support for audio-visual productions, technological changes in the perspective of the future of filmmaking with a focus on streaming platforms and other trends on the market, postproduction and special effects as well as Film Women's meeting 2020 is Coming – such are the topics for the last day of Gdynia Industry at the 44th PFF.
The meetings, for accredited guests only, take place in Mercure Gdynia Centre.
Book promotion
At 4.30 p.m., in the gallery of the Gdynia Film Centre, there will be a meeting with Michał Piepiórka, the author of The Rockefellers and Marx over Warsaw. Polish Feature Films and Economic Transformation. Free admission.
Krzysztof Komeda – Repetition
There is a dozen of books, hundreds of articles and innumerous documentaries about the legendary musician who died tragically 50 years ago at the peak of his fame reached in the Dream Factory. At the meeting in the gallery of the Gdynia Film Centre, Paweł Brodowski, a long-time editor of "Jazz Forum" magazine will recall the most important events, moments and situations that formed Komeda in terms of both his private and artistic life. The meeting starts at 6.30 p.m.
Komeda in Triple Concert
Located in various spots in the City Centre, big bands invited for a unique musical performance will play Krzysztof Komeda's music all at the same time. This simultaneous acoustic concert will start at 5.00 p.m.
An hour later, the audience can listen to Krzysztof Komeda's music next to the Gdynia Film Centre. Actresses Magda Kumorek and Anna Dereszowska will sing on the Red Steps accompanied by Rebel Babel Ensemble – an international orchestra of orchestras, a collective of musicians, rappers and composers. Since their start three years ago, over 10 000 musicians from 15 countries have played for RBE.
Festival Friday, 20th September 2019, will come to a musical climax with KOMEDA BOG BAND when the bands scattered all over Gdynia will come together to join their director, Łukasz L.U.C. Rostowski. At 8.00 p.m. – in the recently restored Shell located in Grunwaldzki Square between Musical Theatre and Gdynia Film Centre – the ensemble will give a one-of-a-kind acoustic concert of selected scores written by Krzysztof Komeda.

Outdoor screenings

Krzysztof Komeda's heritage inspired the schedule of evening outdoor screening in Grunwaldzki Square. Starting at 9 p.m., together with Kino Polska, we will show two films with scores composed by the legendary artist: Andrzej Wajda's Innocent Sorcerers and Roman Polanski's Two Men with a Wardrobe.
For more information on film programme and accompanying events go to www.festiwalgdynia.pl/en/
The 44th Polish Film Festival takes place on 16th—21st September 2019 in Gdynia.