"Gdynia Film Festival in Your Showcase" Competition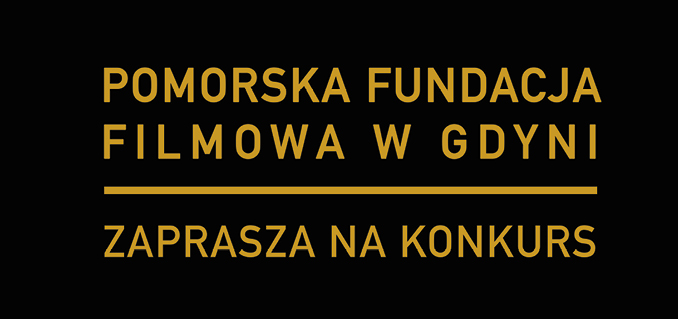 In the mid of September, Gdynia will transform into a real film centre. All this due to the 39. Gdynia Film Festival. Crowds of stars and filmmakers will visit the sea resort to see the best Polish films. All the restaurants, cafes, and shops of Gdynia can become part of the Festival by participating in the "Gdynia Film Festival in Your Showcase" Competition and preparing a thematic showcase!
The showcase competition, organised by Pomorska Fundacja Filmowa (Pomeranian Film Foundation), is aimed at the activation of the local cuisine and trade industry as well as the participation of the city inhabitants in the great film event. The Festival showcase is supposed to remind of the cult cinema review in which whole Gdynia will live between 15 and 20 September. The topic of the competition is: "Gdynia Film Festival. It is our film!"
It is worth demonstrating creativity. The effects of the work will be assessed by a special committee who will select the most interesting showcases. The authors of those best will be honoured with attractive rewards. The first place will be awarded PLN 1000. Besides that, the winner will receive an invitation for two persons for the Gdynia Film Festival, for the Closing Ceremony and the exclusive banquet which will end the film event. The prizewinner of the competition will also have the opportunity to meet the film stars visiting their premises. The recipients of honorary mentions will be awarded PLN 500, an invitation for one person for the 39. Gdynia Film Festival, and a diploma with the logo of the Festival.
Submissions for the competition can be made until 31 August 2014 by e-mail at the address biuro@festiwalgdynia.pl or in person at the organizer's seat. Photographs of the showcase should be sent by post or by e-mail at the address: Pomorska Fundacja Filmowa w Gdyni (Pomeranian Film Foundation in Gdynia), Wrocławska 93, 81-553 Gdynia, biuro@festiwalgdynia.pl until 8 September 2014 (the delivery date decides).
Download Rules and Regulations of the Competition


Download Submission Form