Gdynia Industry at the PFF in the new version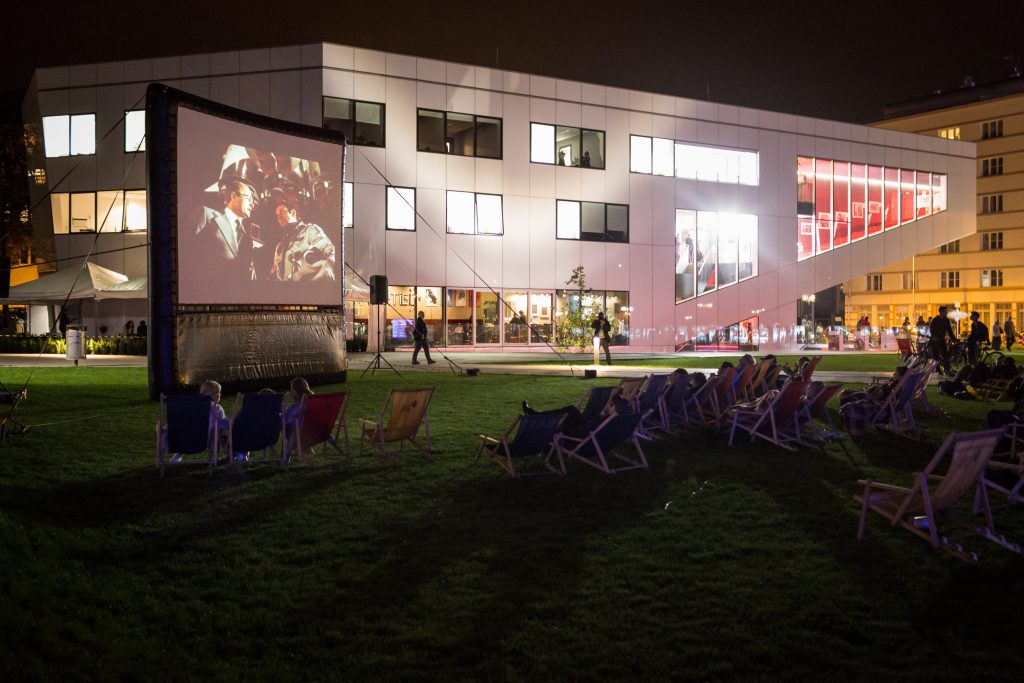 Debates, meetings, master classes, presentations of new film projects – year by year, the industry part of the PFF in Gdynia programme expands. This year, Gdynia Industry will be headed by Joanna Łapińska – a member of the European Film Academy, Polish Film Institute expert and film festivals programmer.
– Gdynia Industry – and broadly speaking: accompanying and out-of-competition events – are an important element of the Polish Film Festival in Gdynia. One of my prime goals is to extend the industry part of the Festival, and also to make it more coherent and adopt a clear programme policy. The Festival in Gdynia is commonly said to be a celebration of Polish cinema, a great meeting of filmmakers. I really want this annual review of Polish cinema achievements also give the filmmakers an opportunity to take part in professionally prepared industry events. The aim of these events is to facilitate the development, networking, to associate filmmakers with other creative industries, but also to start discussion, common naming of challenges and solving problems posed by the changing word of cinema. I would like Gdynia Industry become an important point in a calendar of industry events offered by other festivals and entities in Poland, not as their competition, but rather as partnership and addition to these, often very valuable and greatly held, events. To achieve these ambitious aims it is necessary to appoint an appropriate coordinator, a person with undeniable experience and contacts with industry, in Poland and abroad. I am very happy Joanna Łapińska accepted my invitation to cooperation. I am sure that under her leadership Gdynia Industry will flourish and facilitate the development and promotion of Polish cinema – says Tomasz Kolankiewicz, the Artistic Director of the Polish Film Festival.
Joanna Łapińska is a member of the European Film Academy. From 2002 to 2016 she was connected with the New Horizons International Film Festival as a Board Member of the New Horizons Association, the main organiser of the festival, performing the function of the artistic director of the festival and developing the flagship industry event of New Horizons – Polish Days and New Horizons Studio.
Since September 2016, Joanna Łapińska has been the Programme Director of Transatlantyk Festival. She is also the originator of an industry event held during the festival since 2017 – Icebreaker – workshops for filmmaking professionals on selected aspects of film market functioning.
Joanna Łapińska worked as an expert for the Polish Film Institute, the Masovia Warsaw Film Commission and the Łodź Film Commission.
She has also cooperated with numerous festivals, as workshops leader and panels participant, during events such as, e.g.: Locarno IFF, Haifa IFF, Torino IFF, Rotterdam IFF, Morelia IFF, Trieste IFF, Sarajevo IFF, filmPOLSKA festival in Berlin, Cinema on the Border film festival, "Camera Action" Film Critics Festival.
She sat on the jury of film festivals in Buenos Aires, Istanbul, Thessaloniki, Bratislava, Braunschweig, Cork, Cannes and Copenhagen. She has also helped Polish producers and directors in creating international strategies for their films.
Joanna Łapińska also conducts programming and cultural events organisation classes at the SWPS University of Social Sciences and Humanities.
The 46th Polish Film Festival takes place on 20th–25th September 2021 in Gdynia.