Gdynia Industry: signing up for 1 on 1 meetings and Industry without Secrets. Producers' Lunch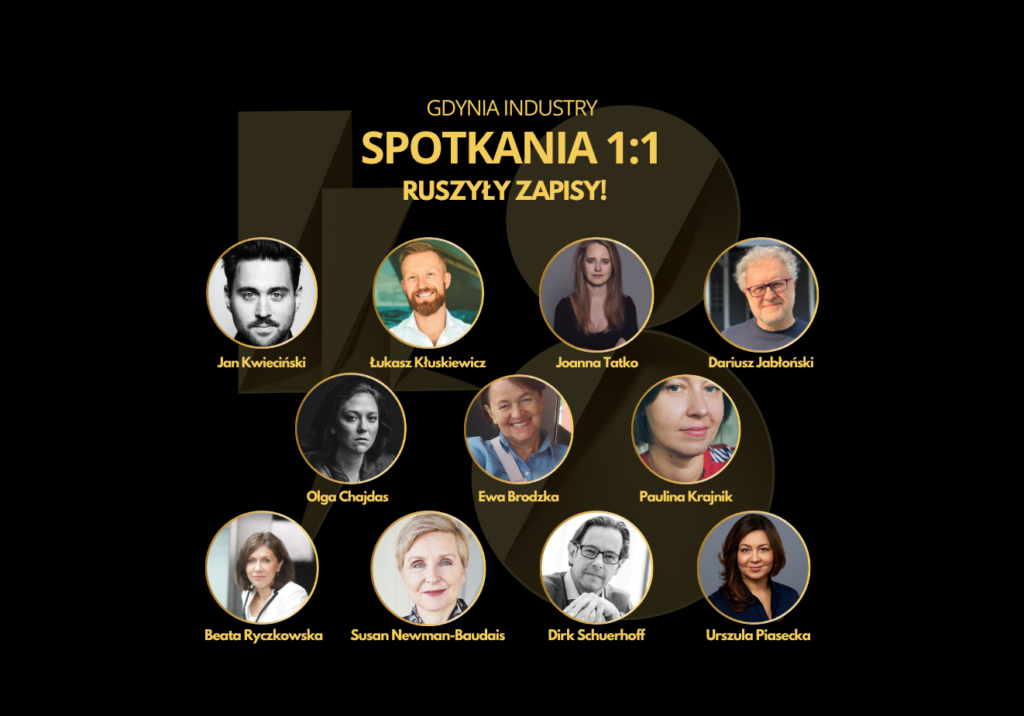 Gdynia Industry at the 48th PFF in Gdynia will be attended by representatives of all most important production units and persons representing distribution companies, streaming platforms, festivals and regional funds. We invite you to a series of industry meetings, held throughout the Festival, giving a chance for networking with the most important film industry experts.
The event addressed mainly to young filmmakers and producers are 1 on 1 meetings, which are a cycle of meetings with VIPs of the film industry. During the Industry without Secrets. Producers' Lunch older, more experienced film producers, will share their experience in selected fields of film industry with their younger colleagues. Each topic will be discussed at a separate table, in an intimate setting. The discussions will take place simultaneously over a shared lunch.
You can sign up for both events via the online forms:
Producers' Lunch registration form