"Gdynia on the Horizon": cooperation of two film festivals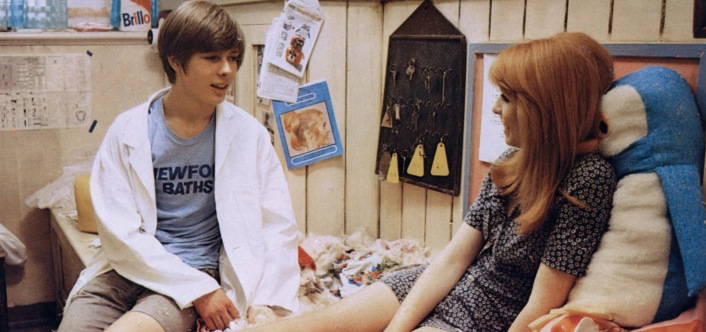 As every year, Gdynia Film Festival undertakes cooperation with T-Mobile New Horizons. "Gdynia on the Horizon" is a joint initiative of the T-Mobile New Horizons festival and the Gdynia Film Festival, the third anniversary of which will be held as soon as at the end of July 2016.
The idea behind the event is to show common areas for the Polish and world cinema. Two years ago, as part of "Gdynia on the Horizon", the Artistic Director of Gdynia Film Festival, Michał Oleszczyk, held a special workshop in Wroclaw, comparing the stylistics of the films "Behind the Wall" by Krzysztof Zanussi and "Bleak Moments" by Mike Leigh. One year ago, as part of the cycle, promotion of the film "Enemies: a Love Story" by Paul Mazursky took place, with the outstanding role of Małgorzata Zajączkowska. The actress met the audience after the screening.
This year, on 25th July 2016, a special screening of the film "Deep End" by Jerzy Skolimowski from 1970, which was made when the director emigrated to Great Britain. "Deep End" is a slightly surrealist story full of black humour, treating of growing up, erotic anxiety and searching for one's place in the world. The screening will be preceded with a lecture by Michał Oleszczyk, who will pinpoint the motifs present in the film and recurring in the later work of the director.
"Gdynia on the Horizon" also involves lunch held as part of the Polish Days and hosted by the Gdynia Film Festival (28th July) as well as special "On the Horizon" screenings presenting the films awarded at New Horizons as part of the Gdynia festival held in September. The programme of those screenings will be announced by the 41st Gdynia Film Festival in August.
"I am extremely pleased that we can host the Gdynia Film Festival in Wroclaw for yet another time. Thanks to our cooperation, we have been presenting Polish films and the films by Polish directors made abroad at the festival for a few years. I cannot imagine a better guide to the work of the Polish filmmakers than Michał Oleszczyk – the Artistic Director of the Gdynia Film Festival. I thank Michał for being with us again in Wrocław. I thank the Gdynia Film Festival for cooperating with us," says Joanna Łapińska, the Director of T-Mobile New Horizons.
"I am very glad that we continue our cooperation with the New Horizons festival," Michał Oleszczyk emphasises. "It is a great event which has contributed tremendously to my generation's education in international art film, and which remains one of the most important places on the film map of our country. Thanks to the presence of Gdynia in Wrocław and Wrocław in Gdynia, we emphasise that the Polish cinema is part of the world film landscape. Jerzy Skolimowski's "Deep End" is one of my favourite films and it will be with enormous pleasure to introduce it to the New Horizons audience."