Jerzy 'Duduś' Matuszkiewicz is dead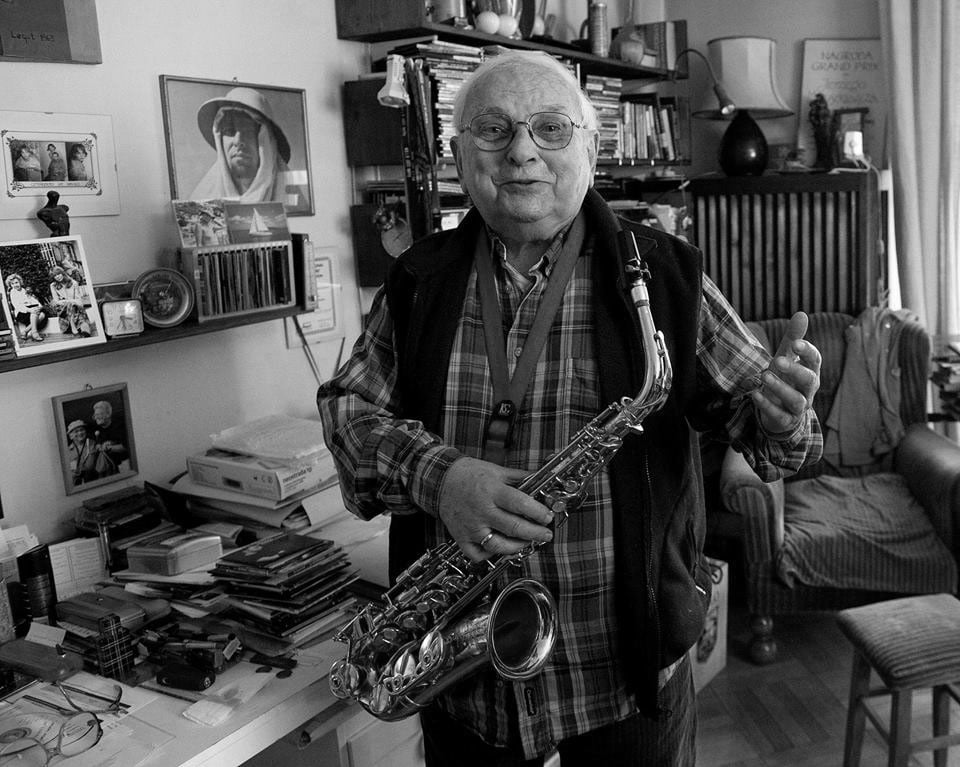 His music is the history of Polish cinema! It is with great sadness that we have learned of the death of Jerzy 'Duduś' Matuszkiewicz – a legend and pioneer of Polish jazz, an author of music for famous films and TV series, such as Man – Woman Wanted, How I Unleashed World War II, I Hate Mondays, Alternatywy 4, Czterdziestolatek (Being Forty), Janosik, Trip for One Smile.
Jerzy 'Duduś' Matuszkiewicz was born on 10th April 1928 in Jasło. He grew up in Lviv. After the war, he moved with his parents to Krakow, where in 1946 he began to play the clarinet and the saxophone.
He was the father of jazz in post-war Poland, the founder and leader of Melomani – the first post-war real jazz band. He performed at the first Jazz Festivals in Sopot, in 1956 and 1957. He was an arranger and composer of music for famous films and series, the author of unforgettable hits.
In May 2021, Matuszkiewicz was awarded the prestigious Polish Film Award, Orzeł, for lifetime achievements. In 2018, at the Polish Film Festival in Gdynia, Polish filmmakers participated in a concert dedicated to him "Thank You for the Music! To Duduś with Thanks from the Young Wave".
Matuszkiewicz died on 31st July 2021, at his home in Warsaw.