Jury of 36th PFF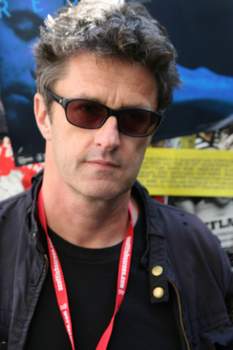 The best Polish film of the 36th PFF will be chosen by the international jury with nine members led by Paweł Pawlikowski, a director and screenwriter ("Last Resort", "My Summer of Love", "The Woman in the Fifth") living in Oxford. Apart from Paweł Pawlikowski the jury will consist of:
Ryszard Lenczewski – camera operator;
Ari Folman – director and screenwriter;
Maja Ostaszewska – actress;
Mariusz Treliński – opera, film, and theatre director;
Walter Kirn – writer, essayist, literary critic;
Leszek Możdżer – pianist and composer;
Robert McMinn – Vice President of Lakeshore Entertainment, producer, expert in the development of screenplays and projects;
Ludmila Cvikova – Programmer of the International Film Festival in Rotterdam, film theoretician.
Films of students and film school graduates will be judged by the jury consisting of:
Paula Markovitch (chairperson) – screenwriter and director ("Lake Tahoe", "El Premio"),
Paweł Borowski – director and screenwriter ("Zero"),
Arkadiusz Jakubik – actor, director, and screenwriter ("Simple Story about Love"),
Paweł Sala – director, screenwriter, playwright ("Mother Teresa of Cats").