"Kobiety filmu 50:50 w 2020" (Women of the film 50:50 in 2020) Conference – invitation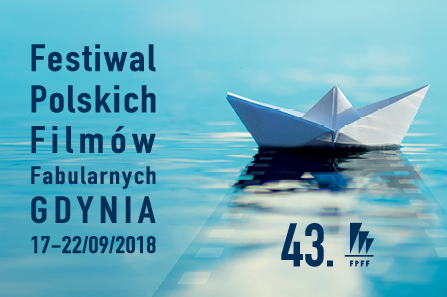 Polish cinema is a woman, have been saying repeatedly critics and jury for several years now and it is hard to disagree, looking at the achievements of the women of the Polish film
Agnieszka Holland, Małgorzata Szumowska, Agnieszka Smoczyńska-Konopka, Joanna Kos-Krauze, Katarzyna Klimkiewicz, Aneta Kopacz, Karolina Bielawska, Anna Jadowska, Anna Kazejak, Hanna Polak, Lidia Duda, Maria Zmarz-Koczanowicz, Anna Zamecka, Zofia Kowalewska, Dorota Kobiela, Aleksandra Terpińska, Kasia Adamik, Olga Chajdas, Jagoda Szelc, Kinga Dębska, these are only some of Polish film directors and award winners at festivals all around the world. And yet, there are many more, like producers, scriptwriters, casting directors, camera operators, composers, film editors, costume designers, set designers, animators, production managers, makeup artists and so on, not to mention actresses.

Meanwhile, to give one example: female film directors have used only 13 (!) percent of the budget granted by the Polish Film Institute for feature films, which means that men have had at their disposal 87 percent of the same budget for feature film production.

WE INVITE ALL FILMMAKERS, REGARDLESS OF SEX, WHO SUPPORT EQUAL RIGHTS TO TAKE PART IN "KOBIETY FILMU 50:50 W 2020" (WOMEN OF THE FILM 50/50 IN 2020) CONFERENCE, ADDRESSING THE SITUATION OF WOMEN IN THE AUDIOVISUAL INDUSTRY THAT WILL TAKE PLACE DURING THE POLISH FILM FESTIVAL IN GDYNIA ON FRIDAY, 21ST SEPTEMBER. IT WILL BE HELD AT AT 12:00 PM IN THE CHAMBER HALL OF THE MUSICAL THEATRE.

The debate lead by MAGDA SENDECKA and BŁAŻEJ hRAPKOWICZ will be attended by: IRIS ZAPPE-HELLER – the deputy director of the Austrian Film Institute who will present the situation of women in the film industry in Europe; PETER CARPENTIER – a FERA board member (Federation of European Audiovisual Directors), who will talk about European statistics regarding the participation of female filmmakers in the audiovisual market on the example of female film directors; MADELEINE EKMAN – an expert evaluating projects at the Swedish Film Institute and a producer who, in her presentation, will talk about the overriding value of evaluated projects, which is their quality; EWA GRACZYK – a professor at the University of Gdansk, a literary expert and a social activist.

During the conference, dr hab. MONIKA TALARCZYK from Lodz Film School will present results of a research that has been commissioned for several years now by Krytyka Polityczna; the statistics are implacable and show that women in cinematography have fewer opportunities for professional development, are less frequently employed, earn less and are faced with less favourable treatment when distributing funds.

After the conference, a document outlining suggestions for regulations that would guarantee an equal participation of women in expert bodies, jury groups and competition committees will be sent to all institutions financing Polish cinematography, including the Polish Film Institute, the Ministry of Culture and National Heritage, regional funds and the most prominent TV producers.

WE INVITE ALL WOMEN OF THE POLISH CINEMA TO HAVE A GROUP PHOTO TAKEN ON THE RED STAIRS OF THE GDYNIA FILM CENTRE AT 2:00 PM.
DEBATE PARTNERS: Polish Film Festival, Polish Filmmakers Association, Polish Audiovisual Producers Chamber of Commerce, editorial departments: Krytyka Polityczna, Elle and Wysokie Obcasy, studio Temperówka, Dr Irena Eris brand. Follow us on FB: https:// www.facebook.com/kobietyfilmu/

WOMEN OF THE FILM is an informal initiative bringing together several thousand women who represent all professions in the film and television industry. Contact: kobiety.filmu@gmail.com