Maciej Kosycarz passed away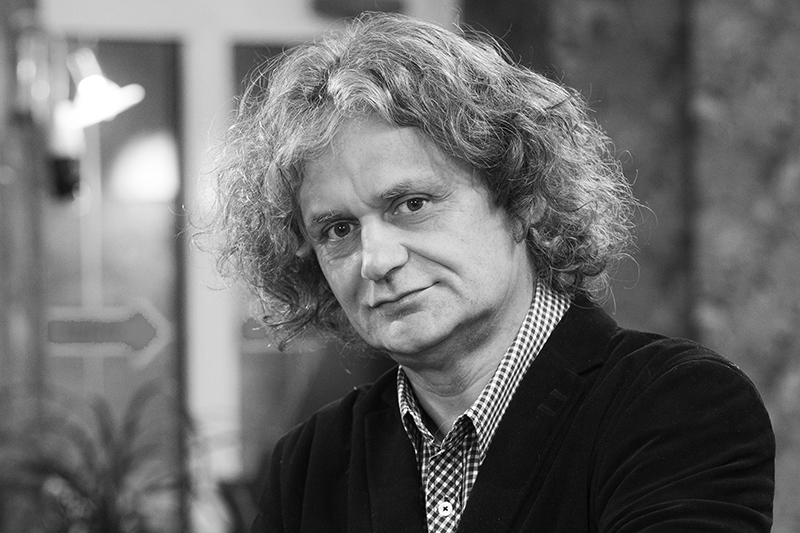 We were devastated when we received the news about the death of the
Tri-City photojournalist and publisher, Maciej Kosycarz, the creator of
the Kosycarz Foto Press KFP Photo Agency. Maciej died on March 26, 2020
after a serious illness. He would turn 56 on April 20
Maciek accompanied us at the Festival since… always.
Cordial, direct and hardworking, also during the greatest festival of Polish cinema he realized his life passion: stop moments, record unique events, scenes and images, save them for future generations.

He gathered around him a group of talented photographers for whom he was not only the Boss, but also a great Teacher and Colleague. He wanted them to be able to work and develop professionally.

For us, working with him was a pleasure – as always when you are lucky to be with someone with a great personality and the highest respect for professionalism.

Maciek, we will miss you so very much.
We extend our sincere condolences to Maciej's family and friends.
The management and team of the Organizational Office of the Polish Film Festival in Gdynia and The Board of the Pomeranian Film Foundation in Gdynia.
You can read memories of Maciej Kosycarz on the City of Gdańsk website HERE and the Polish Filmmakers Association HERE.
photo by Jerzy Pinkas / www.gdansk.pl