Magnus von Horn: Film is also a destructive force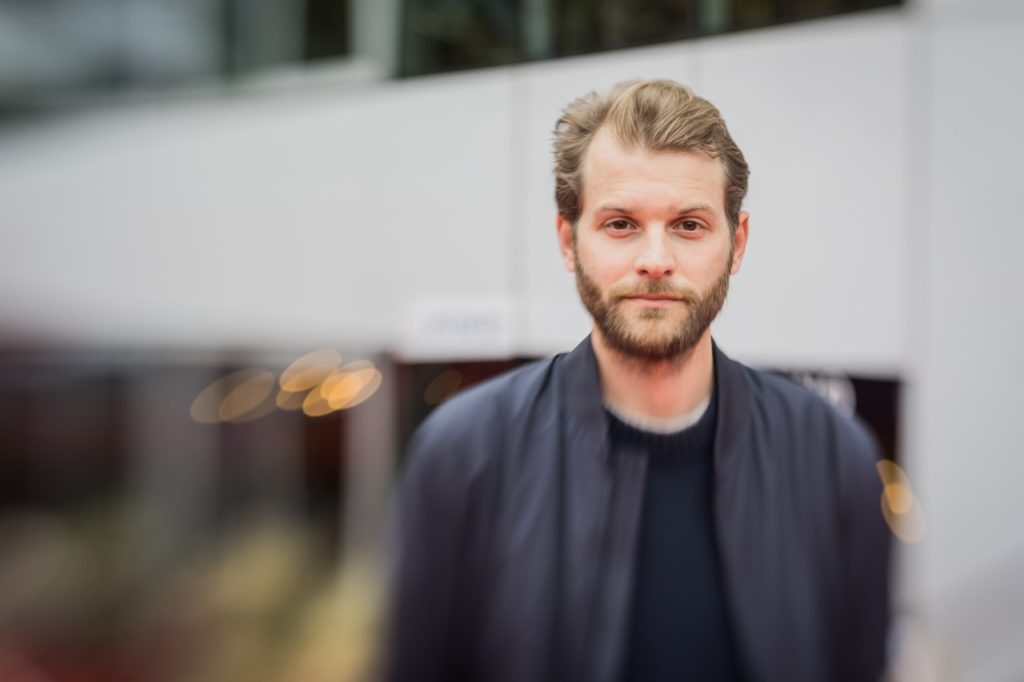 We talk with director and screenwriter Magnus von Horn, the chairman of the Jury of the Microbudget Film Competition about film debuts that grow out of deeply personal experiences, the importance of awards and honourable mentions for young artists and about limitations that are good for the creative process.
Next to the Main Competition and the Short Film Competition, last year saw the appearance of a third competition that shows directing debuts made in microbudget conditions under the Polish Film Institute programme. How do you feel about this initiative?
Magnus von Horn: It's a great idea! I think that the idea of microbudget films is an opportunity for young artists. A filmmaker making their debut may find it hard to raise a full multimillion budget for their first film; it's a long process which I found out myself several years ago. The Polish Film Institute's program will hopefully  shorten this time considerably. On the other hand one must remember that work with a microbudget means limited financial capabilities and requires compromise. But I think that making a movie for little money has its benefits. Sometimes limitations help the creative process. You start looking for alternative, out of the box solutions.
Allow me to change perspective for a moment and ask about the conditions your debut was made. How long did it take you to raise the money and how long did the creative process take?
M.H.: In the case of "The Here After" it took us five years. Over this time we had to earn the trust of many people and institutions; we had to convince everyone that it is worthwhile to make such a film. It's a very difficult situation that eats away at you and wears you out. The biggest problem in making a film for such a long time is that there comes a moment when the film becomes sacred, it means the world to us. It's difficult to cope if something goes wrong. If feel this could be different. On the one hand putting things in "all or nothing" terms lends focus and energy to us artists. On the other hand, I believe that we could do better things if we didn't have so much time to think.
Speaking of which, it may seem that the problem of one's first film is also its theme. Is it difficult to find a story for a debut?
M.H.: Maybe it's the reverse. Maybe the first theme is the easiest to find. It seems to me that we prepare for our first film all our lives, we carry it with us deep inside. In other words, it comes from who we are and where we're from. It's more difficult to find a story for your second, third film. Each time around you try harder and harder to prove to the world that you've still got something to say. I'm in that situation now.
You say that the first film is made for personal reasons, that it is driven by an internal engine, as it were. Where did "The Here After" come from, then? As a reminder, the hero is a young boy who is just leaving a young offenders' home after spending four years there for killing a girl.
M.H.: That film was the result of a need to encounter what we're afraid of. The evil that lies within us and which is a part of every human being. I began to think that maybe I could dip into that darkness. Not to distance myself, not to hide in the basement, but to inspect and understand the mechanism. I grew up in a safe space, where I had a protective umbrella over me. But in hindsight I began to think that there might have been evil things that took place there too. This duality and inexplicableness of the world, that our emotions van sometimes explode in a horrible way, has always bothered me and that's what inspired that film.
"The Here After" was a film that made waves throughout the world; you showed it, in Cannes, among other places. Are awards and honourable mentions important to a debuting director?
M.H.: Sure they are. It's a stamp of approval that something we've done has been understood, and also has broken through the screen and reach somebody. I myself remember how important festivals and awards were for me when I debuted. I grew more confident with them and at the same time it convinced me that years of sacrifice were not in vain. As I've said, film is also a destructive force. It can lead to burnout and breakdown, sometimes there is more happening against us than for us in the process of its making. For me every award, but also any praise from a viewer, is a motivation to make further films.
How did you endure last year then, when your second film "Sweat" had its premiere and most events had been either cancelled or moved online?
M.H.: The pandemic was tough. If it hadn't broken out, "Sweat" would have been showed at the festival in Cannes. I would lie if I'd say I wasn't sorry. Although Cannes is an event not so much for the public as it is for the industry, it still is an important event. Filmmakers draw energy there, take part in meetings with other cinema people that are very through-provoking. You can find out something about your film thanks to them. It's not the same on Zoom, you can't feel another person's reaction through a computer screen. But at the same time I think that I don't have the right to complain about last year. The film turned out to be a success, we won the most awards at last year's Gdynia. What can you do but celebrate!
Getting back to the beginning of our conversation, you're watching Polish debuts this week. Do you hope to learn something new about the contemporary world, or perhaps about Poland, from them?
M.H.: It's difficult to say, really. After sixteen years of living in Poland, I feel that I already know so much about this place that less and less things can surprise me. As regards the microbudget competition, I hope to learn something new maybe not so much about Poland, but most of all about cinema. How this new generation of artists sees it, how they want to talk about the world. The Main Competition is a more predictable place where films are screen which already have made a name for themselves. And microbudgets? It's an unknown and produces greater diversity.