Monday, 19.09.2016, 1st Day of 41st GFF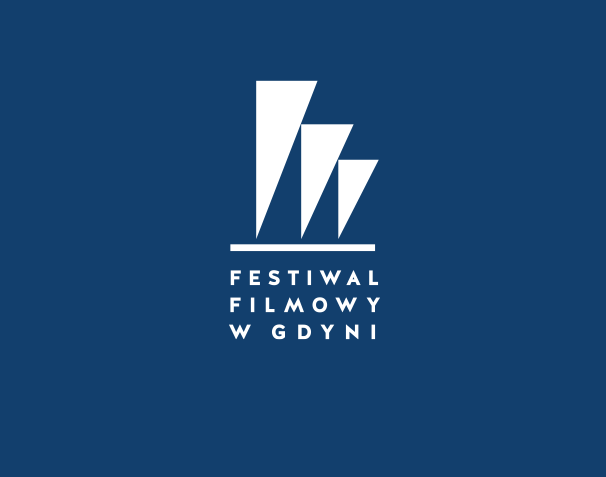 Dear Viewers,
today we begin the 41st Gdynia Film Festival!
We
would like to welcome you and express our hopes for the upcoming week
to be a string of nice moments, successful screenings and fascinating
film screenings to you.
The 41st Gdynia Film Festival will be held from 19 to 24 September 2016. The programme of the Festival comprises: competition sections (Main Competition, Visions Apart Competition, Young Cinema Competition and Short Film Competition), out-of-competition sections and accompanying events – exhibitions, discussion panels and workshops.
The organizers of the 41st Gdynia Film Festival are: Ministerstwo Kultury i Dziedzictwa Narodowego, Polski Instytut Sztuki Filmowej, Stowarzyszenie Filmowców Polskich, Marszałek Województwa Pomorskiego and Prezydent Miasta Gdyni; the co-organizers: TVP S.A. and HBO. The producer of the Festival is Pomorska Fundacja Filmowa. Leszek Kopeć is the Director of the Festival, Michał Oleszczyk is the Artistic Director. The Festival is supported by numerous partners and sponsors. Main Sponsors of the 4st GFF are the years-long partners of the event: PKN ORLEN and PKO Bank Polski.
This year's edition of the Festival will be initiated during the OPENING GALA on Monday, 19 September at 7:00 P.M. at the Large Stage of the Musical Theatre (entrance with invitations). The opening screening will be "The Erlprince" directed by Kuba Czekaj.
Every day, we will send you a newsletter informing you of the upcoming events.
The collection of accreditation and passes will take place in the Festival Office in the Musical Theatre from 8:30 A.M.
COMPETITION SCREENINGS:
MAIN COMPETITION:
PLANET SINGLE, dir. Mitja Okorn;
9:00 (MK-2),(GCF – W); 13:00 (MK-8); 18:30 (MK-2),( MK-3)
HUMBLE SERVANTS, dir. Mariusz Gawryś;
9:45 (MK-6),(MK-7); 13:00 (MK-2), (GCF-W), (GCF-G); 19:45 (MK-6), (MK-7)
THE HIGH FRONTIER, dir. Wojciech Kasperski;
12:45 (MK-6), (MK-7); 22:00 (MK-7)
UNITED STATES OF LOVE, dir. Tomasz Wasilewski;
15:00 (MK-7); 17:00 (MK-6), (MK-7); 20:15 (MK-8), (GCF-G)
THE HAPPINESS OF THE WORLD, dir. Michał Rosa;
16:00 (MK-2), (MK-8), (GCF-W), (GCF-G), (GCF-MO); 22:15 (GCF-G), (GCF-MO), (MK-6), (MK-8)
KAMPER, dir. Łukasz Grzegorzek;
18:00 (MK-8), (GCF-G), (GCF-MO); 21:30 (MK-2), (MK-3)
THE ERLPRINCE, dir. Kuba Czekaj;
19:00 (opening screening – TM)
THE RED SPIDER, dir. Marcin Koszałka;
19:30 (GCF-W); 21:30 (GCF-W)

VISIONS APART COMPETITION
OFFICE FOR MONUMENT CONSTRUCTION, dir. Karolina Breguła;
10:00 (MK-3)
ZUD, dir. Marta Minorowicz;
12:00 (MK-3)
EDERLY, dir. Piotr Dumała;
14:00 (MK-3)
THE CRYSTAL GIRL, dir. Artur Urbański;
16:00 (MK-3)

PRESS SCREENINGS 19.09 MONDAY:
Press screenings are held in the Gdynia Film Centre in the "Warszawa" screening room.
PLANET SINGLE, dir. Mitja Okorn, 9:00, (11:20 press conference)
HUMBLE SERVANTS, dir. Mariusz Gawryś, 13:00, (14:45 press conference)
THE HAPPINESS OF THE WORLD, dir. Michał Rosa, 16:00, (17:45 press conference)
SPECIAL SCREENINGS:
FILM OPEN AIR – FILM FROM THE SEA
THE DECALOGUE I, THE DECALOGUE II, dir. Krzysztof Kieślowski,
20:30 (Plac Grunwaldzki, entrance free)
ONE-MINUTE FILMS FESTIVAL
19.09 – 23.09 MULTIKINO
GDYNIA FOR CHILDREN
screenings and workshops for organised school groups,
19.09 – 23.09 KINO HELIOS
ACCOMPANYING EVENTS
18:30 SCOUT BRASS BAND CONCERT
(Grunwaldzki Square)
EVERYDAY ACCOMPANYING EVENTS, 19.09 – 24.09

The outdoor exhibition by The Polish Film Institute and National Archive "Andrzej Wajda 40/90", (Plac Grunwaldzki)
The outdoor exhibition "50 years of The Polish Filmmakers Association",
(Council of Europe Park)
Photo exhibition of The Film Museum in Łódź "Kieślowski. Photographs frum The City of Łódź" (Gdynia Film Centre, Gallery)
Rafał Placek photo exhibition "Directors in portrait", (Musical Theatre, foyer)
The outdoor exhibition – "Kieślowski read anew. Film posters on the 20th anniversary of the director's death", (Council of Europe Park)
The exhibition of documentary stills for Andrzej Żuławski's films, (Gdynia Film Centre, floor 1)
A collection of photos by Florian Staszewski from the archives of the Emigration Museum in Gdynia, (Plac Grunwaldzki)

ELLE Exhibition – The birth of stars, (Musical Theatre, New Stage foyer)
The exhibition "From an on-screen closet – Film Costumes: Has, Wajda, Polański, Żuławski" (Museum of the City of Gdynia)
SCHOOL FILM ARCHIVE at the 41st GDYNIA FILM FESTIVAL, (Musical Theatre)
everyday:
12:15 – 1:30 P.M.: workshops: "How to write film reviews?"
2:30 – 4:30 P.M.: preparatory course for Olimpiada Wiedzy o Filmie i Komunikacji Społecznej

Wednesday 21.09:
9:00 A.M. – 4:30 P.M.: School Film Archive Studio – reporting workshops, (Musical Theatre)
11:00 A.M. – 12:00 P.M.: Debate after the film JESTEM MORDERCĄ, dir. Maciej Pieprzyca, (Gdynia Film Centre, Gallery)

OTHER EVENTS

LEGAL CULTURE
19.09 – 24.09, Plac Grunwaldzki
LEGEND

MK-1… – Multikino screening room 1…, (Waszyngtona 21, Gdynia)
GCF – Gdynia Film Centre, (Plac Grunwaldzki 2, Gdynia)
GCF-W – Gdynia Film Centre, Warszawa screening room
GCF-G – Gdynia Film Centre, Goplana screening room
GCF-MO – Gdynia Film Centre, Morskie Oko screening room
TM – Musical Theatre, (Plac Grunwaldzki 1, Gdynia)

The full programme of the Festival is available at the website: www.festiwalgdynia.pl