Nespresso Talents. The audience is voting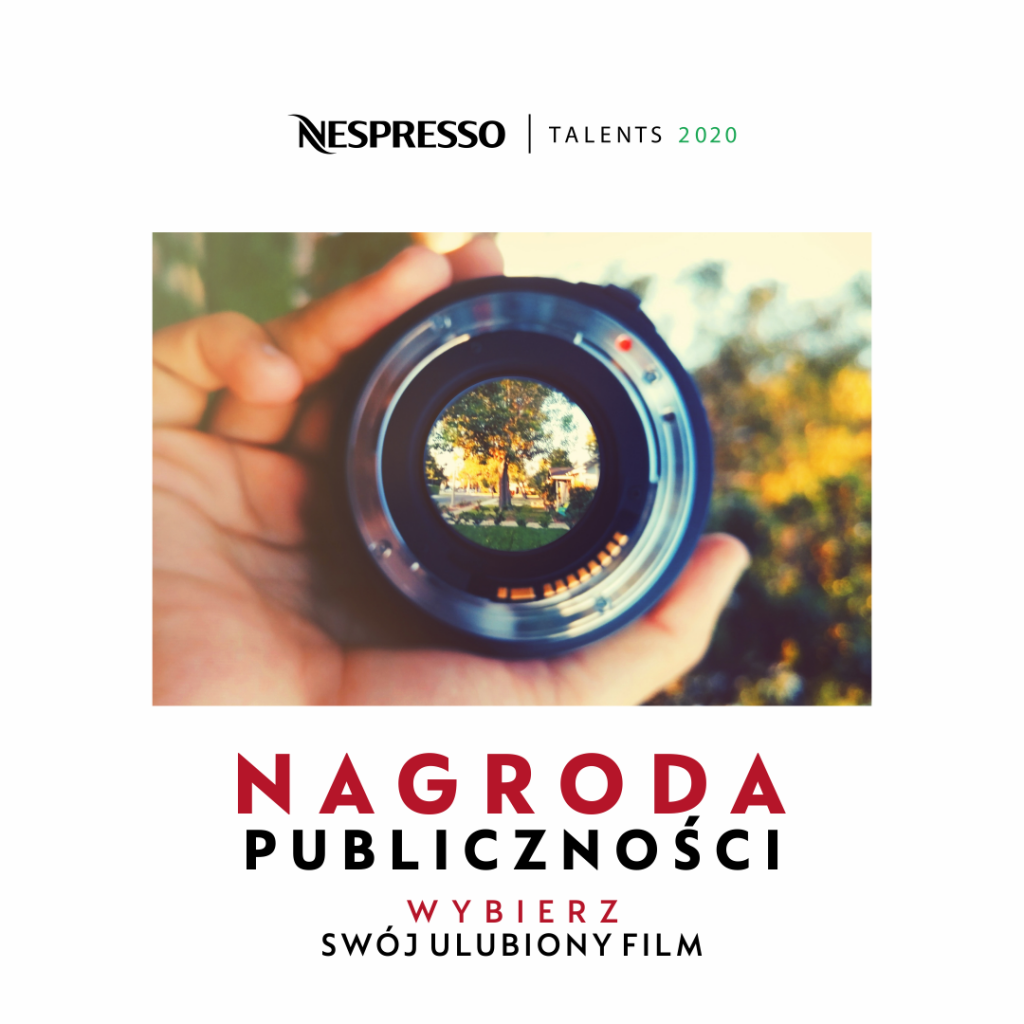 Until July 31, 2020, anyone can vote for a selected film as part of the first Polish edition of the international film competition Nespresso Talents. Eleven titles of the Polish shortlist were selected by the Jury composed of: Małgorzata Kożuchowska, Kinga Dębska, Anna Zoll and Łukasz Maciejewski. Voting for the audience award continues on Filmweb.
Voting for the audience award is the next stage of the ongoing first Polish edition of the international Nespresso Talents 2020 competition. From July 3 to July 31, on Filmweb, everyone can vote for a film from the shortlist of 11 titles: Life in a bottle, #dobrowraca, Gaja, No pain no gain, Every superhero, Spirala dobra, View from my window, Dzięki izolacji, Gift, Płomień nadziei and Seeds. The films were selected in June during an exciting session by the Polish jury composed of: Małgorzata Kożuchowska, Kinga Dębska, Łukasz Maciejewski and Anna Zoll, winner of the 2018 Nespresso Talents.
The Nespresso Talents competition shows that the number of talented people is immeasurable, and the imagination has no limits. In selected films, I was most impressed by creativity and cheerfulness and honesty, the truth emanating from them. I would like one of the selected creators to "catch the cinema bug" and continue making films. – says Kinga Dębska.

Each vote matters, and you can vote in a very simple way – just go to the Filmweb website, watch the films presented and choose the title that suits you best. The creator of the winning film will receive an award from Nespresso: a coffee machine, a milk frother and a set of coffees.

It is worth noting that all the films present the title of this year's edition of the Virtuous Circles competition and are also recorded in a vertical format (9:16) and last between 2 and 3 minutes. Among the 11 films presented, there are three winning titles selected by the Jury, which will be announced in September.

The partner of this year's edition of the Nespresso Talents competition is the Polish Film Festival in Gdynia. The competition was also supported by film schools: Warsaw Film School; Wajda School; Wroclaw Film School Mastershot; Lodz Film School; Krzysztof Kieślowski Film School of the University of Silesia; Institute of Film, Media and Visual Arts of Adam Mickiewicz University; Gdynia Film School; AMA Film Academy.
By working with filmmakers, Nespresso continues its commitment to raise socially important topics and make changes for the better. It is also worth adding that this year each film submitted to the competition will lead to the planting of ten trees by Nespresso in partnership with PUR Projet.
More information about the Nespresso Talents competition is available at: https://www.nespresso.com/talents/pl/en/contest