Open-air cinema screenings at 44th PFF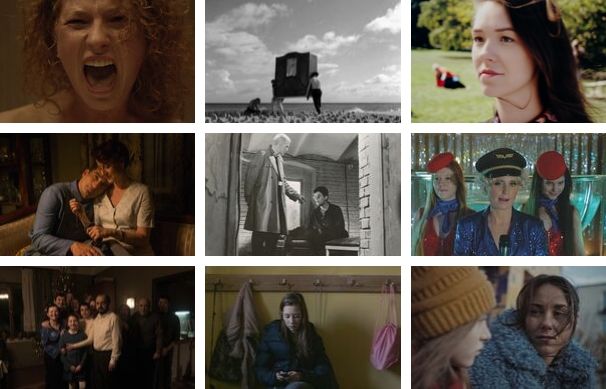 As is traditional, this year's Polish Film Festival offers a yet another opportunity to enjoy films screened at the open-air cinema in Plac Grunwaldzki. The evening screenings schedule at the 44th PFF includes selected feature films from some recent editions of the festival, and the Youth Cinema. We also bring you a choice of pictures with score by Krzysztof Komeda.

Free admission to all the open-air cinema performances. Here is a comprehensive list of the films you can watch while stretching back on the lawn, or a lounger.
Monday, 16 September, 20:00
Panic Attack, directed by: Paweł Maślona – Main Competition at 42nd PFF
Tuesday, 17 September, 20:00
The Lure, directed by: Agnieszka Smoczyńska-Konopka – Best Newcoming Director at 40th PFF

Wednesday, 18 September, 20:00
7 Emotions, directed by: Marek Koterski – Special Award at 43rd PFF
Thursday, 19 September, 20:00
Silent Night, directed by: Piotr Domalewski – Golden Lions at 42nd PFF

Friday, 20 September, 20:00
Innocent Sorcerers, directed by: Andrzej Wajda
Two Men and a Wardrobe, directed by: Roman Polański
Before the Friday screenings of the films with score by Krzysztof Komeda, Plac Grunwaldzki plays venue to a concert by KOMEDA BIG BAND, i.e. a joint effort by combined orchestras performing Komeda's music and conducted by Łukasz L.U.C. Rostkowski.
Saturday, 21 September, 20:00
A Day like Today, directed by: Magda Strzyżyńska – Gdynia Film School alumna
Communion, directed by: Anna Zamecka – co-producer: Wajda School, winner of 2017 European Film Award
Sophie's Ordinary Life, directed by: Dominika Gnatek – Lucjan Bokiniec Award for Best Short Film at 43rd PFF

The Open-Air Cinema events are organised by Polish Film Festival and Telewizja Kino Polska.
44th PFF takes place on 16-21 September in Gdynia.