Opening films of the 44th Polish Film Festival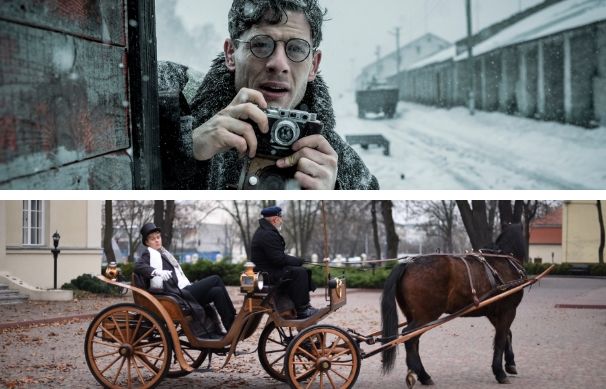 The ceremonial screening of Agnieszka Holland's "Mr. Jones", qualified for the Main Competition, will inaugurate the 44th Polish Film Festival on September 16, 2019. Participants of the ceremony at the Musical Theatre in Gdynia will also see the premiere screening of "Return of the reveller", which is a reconstruction of the movie recognized as the first Polish feature film.
"Mr. Jones"
Agnieszka Holland's latest film evokes the historical figure of Gareth Jones, a Welsh journalist who reported on the great famine in Ukraine (The Holodomor). As one of the few foreigners, he personally observed the defeat, which according to various estimates killed three to six million victims. However, the film's publications are muted and their credibility undermined by Western journalists who are under the Kremlin's pressure. Notwithstanding the threats directed at him, Jones continues to fight for the truth. He decides to share his discoveries with the young, aspiring writer George Orwell. The film, for which the script was written by Andrea Chalupa, is a Polish-English-Ukrainian co-production. The title role was played by James Norton, British film, television and theatre actor.

"Return of the reveller"
A day in the city, a fragment of a street (…) On the right a horse drawn cab arrives and stops in front of the gate. In a cab, a young man is sprawled in seata, he wears a cylinder and tailcoat visible from under a black cape or cloak (…), clearly under the influence… Known only from written references, made in 1902 by a Pole, a pioneer of the world cinematography of Kazimierz Prószyński, a few seconds long picture is considered the first Polish feature film. Unfortunately, the tape was lost during the war; the biopleograph with which the film was recorded was destroyed in the Warsaw Uprising, and Kazimierz Prószyński died in the Mauthausen-Gusen camp. The National Centre for Film Culture in Łódź undertook the reconstruction of the biopleograph and the reconstruction of "Return of the reveller" with its use. Jakub Gierszał starred in the title role, originally played by the novice theater actor Kazimierz Junos-Stępowski. The film was directed by Piotr Szczepański.
The 44th Polish Film Festival will be held on September 16-21, 2019 in Gdynia.