ORKA's credits with music by Artur Guza at the Gdynia Film Festival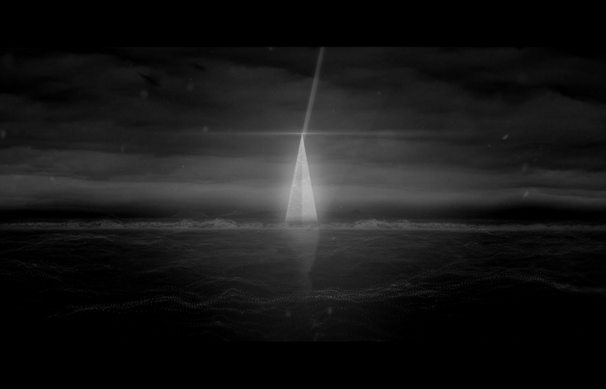 Similarly to the previous year, film screenings during the 41st Gdynia Film Festival will be accompanied not only by animated intro by Robert Turło, the online premiere of which took place a few days ago but also by credits specially prepared by ORKA Studio.
Bartek Reszelski, an animation director from Orka, is the author of the image, and music was composed by Artur Guza, a composer, arranger and actor of musical scenes, permanently related to the Musical Theatre in Gdynia.
Michał Oleszczyk, the Artistic Director of the Festival: "I am very happy about our co-operation with ORKA, and an additional reason for joy this year is the artistic contribution of Artur Guza, the renowned composer of Gdynia Musical Theatre. This way, three entities meet in one spot: the Festival, Orka and the Musical Theatre, which is in fact an iconic synonym for the Festival istelf. In Bartek Reszelski's animation, I was enraptured with the impressionist cutting through the darkness of the screening room with light flares, as well as with the subtle reference to the iconography of the Polish seaside. In turn, the illustration by Artur Guza takes us to a sound journey: from the sounds of a lullaby, through a tempest of film emotions, to a gentle repose."
The credits can be watched here:
Bartek Reszelski graduated from the Faculty of Fine Arts of the Nicolaus Copernicus University in Toruń. He is very well experienced as a motion designer working on graphic-animation projects for advertising agencies, television channels, animation studios in Warsaw, London, Berlin, Sydney and San Francisco. He worked for, among others, Discovery and Sky in London, creating animated credits and commercials for television series and documentaries. Currently, he works in Orka.
Artur Guza is a composer and arranger of musical scenes. He graduated with distinction from second cycle studies in jazz composition and arrangement at the Stanisław Moniuszko Academy of Music in Gdańsk, the Faculty of Choir Conducting, Church Music, Artistic Education, Rhythm and Jazz. He composed, among others, music for new plays based on "The Jungle Book" and "They Shoot Horses, Don't They?", as well as a special composition performed during World Youth Days. Currently, he plays one of the main roles of the play "Notre-Dame de Paris" on the Large Stage of the Musical Theatre.