Outdoor Screenings at the 43rd Polish Film Festival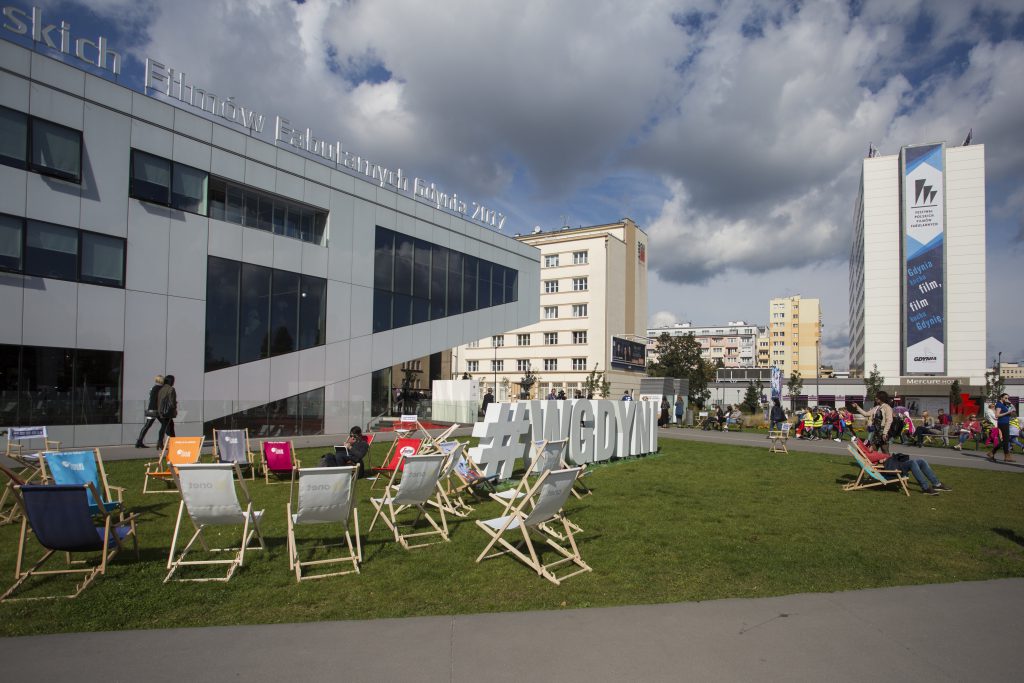 Full length films awarded in Gdynia as well as the best Polish short films of the last few years will be presented at the Outdoor Screenings at Grunwaldzki Square between the Musical Theatre in Gdynia and the Gdynia Film Centre from 17th to 22nd September 2018. The Polish Film Festival and Telewizja Kino Polska invite to the screenings. Entrance is free of charge.
The participants of the Festival, the inhabitants of Gdynia and the Tri-City as well as tourists will be able to watch the films awarded with the Golden Lions: "Gods" (2014) by Łukasz Palkowski, "Body/Ciało" (2015) by Małgorzata Szumowska and "The Last Family" (2016) by Jan P. Matuszyński. Next to those, the programme of the Outdoor Screenings includes also the film award with the Silver Lions: "Eccentrics" (2015) by Janusz Majewski and the Audience Award Winner, "80 Millions" (2011) by Waldemar Krzystek. The Outdoor Screenings of full length films will be held on each Festival evening, from Monday to Friday, from 8.00 PM.
For Saturday, a three-hour-long block of short films has been prepared. It is opened with the best film of the Short Film Competition of the 42nd Polish Film Festival, "Nothing New Under the Sun" (2017) directed by Damian Kocur. The audience gathered at Grunwaldzki Square in Gdynia will also have the chance to watch "The Best Fireworks Ever" (2017) by Aleksandra Terpińska, awarded in Cannes and appreciated also in Gdynia one year ago.
Saturday Outdoor Screenings are also a chance to see selected short films valued at festivals in Poland and abroad, produced by the Gdynia Film School. These are: "Grandma's Day" (2015) by Miłosz Sakowski, "Time to Go" (2017) by Grzegorz Mołda and "Pola" (2017) by Edyta Rembała. The Wajda School will present two documentaries: the Oscar-nominated "Joanna" (2013) by Aneta Kopacz and "Superjednostka" (2014) by Teresa Czepiec.
Telewizja Kino Polska is the co-organizer of the Outdoor Screenings during the 43rd PFF. For all the screenings, entry is free of charge. Outdoor Screenings at Grunwaldzki Square are continuation of the Summer Cinema of Telewizja Kino Polska which operated in Gdynia Orłowo during holidays.
The 43rd Polish Film Festival in Gdynia will be held from 17th to 22nd September 2018.