Platinum Lions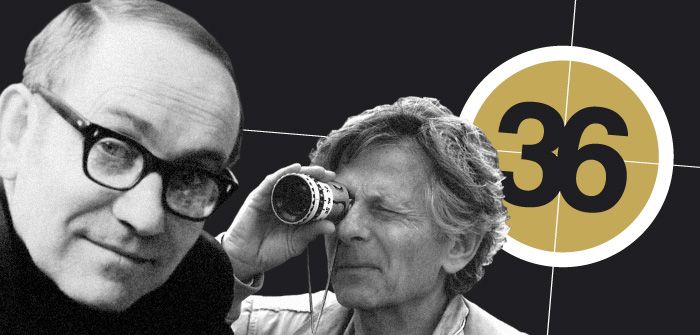 Tadeusz Konwicki
Born in 1926, Tadeusz Konwicki began his career as a writer. After fifty years of creating, he became one of the finest prose writers in the history of Polish literature. However, just after the Polish October '56, in a crucial moment, when he wanted to critically review the socialist realist episode, Konwicki took a camera and for 30 years – since 1958 till 1989 – he remained faithful to it. During this time he shot 6 feature-length films. One might add "only", but in fact each of Konwicki's films is a remarkable phenomenon – different from the ordinary Polish cinematography, and in some cases discovering new paths for it.
Roman Polański
His feature-length debut, "Knife in the Water", won
the first Polish Oscar nomination, but shortly after its shooting,
Polański left the communist Poland. Initially he worked in the west of
Europe and at the end of the 1960s he moved to the USA. He made his mark
as the director and screenwriter, shooting an excellent satanist
thriller, "Rosemary's Baby", and a picture regarded as one of the best
films of the 1970s American cinema,"Chinatown". Among the well-known
films by Polański we can find a sophisticated melodrama, "Tess", an
intriguing "Frantic", and a sadomasochistic erotic thriller, "Bitter
Moon". In 2002, Polański won an Oscar for the Best Director ("The
Pianist").