Practical information for accredited journalists at the 47th PFF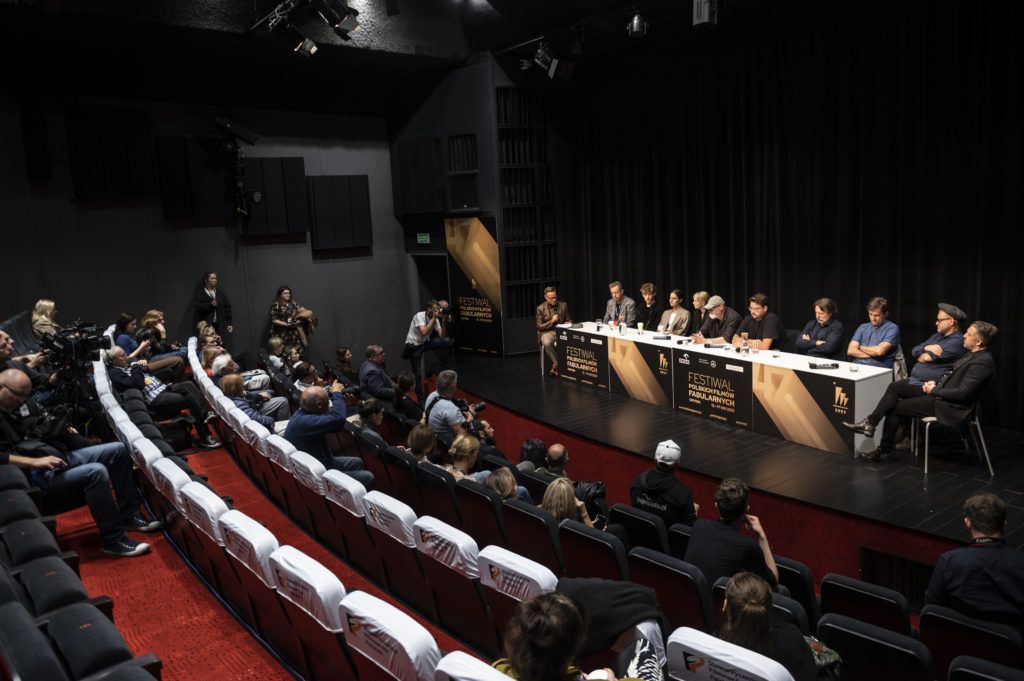 Dear journalists,
to make the communication easier, as usual, we've prepared a PRESSBOOK to be downloaded from the festival cloud.
It's where you can find press notes on meetings, screenings and accompanying events, as well as photos – archive and the latest gallery.
PRESS SCREENINGS
Press screenings of films from the Main Competition and press conferences with the filmmakers participation are held in the Warszawa screening room in the Gdynia Film Centre, 1st floor.
PRESS OFFICE
The Press Office is located next to Warszawa screening room. The accredited journalists have at their disposal: information point, and Silence Zone with access to Wi-Fi, that is, a room for work in silence.
To provide the journalists and film crews with comfortable work conditions we offer access to the Interview Zone. It covers the space arranged in the Film Studio of the Gdynia Film School. The Zone is intended most of all for journalists recording interviews in front of cameras. Special zones can be booked for an exclusive use, making such a request in the Press Office.
JOURNALISTS AWARD
We invite all accredited journalists to deliberations of the Journalists Jury held on Friday, 16th September 2022, directly after the last scheduled press conference, that is, about 5:30 p.m. We meet, traditionally, in the Press Office.
INTERVIEWS WITH FESTIVAL GUESTS
We encourage journalists to appoint meetings on their own. In case of any problems, we can help you to access agents and crews representatives. Contact k.weiher@festiwalgdynia.pl