Pre-War Cinema Treasures on 44th FPFF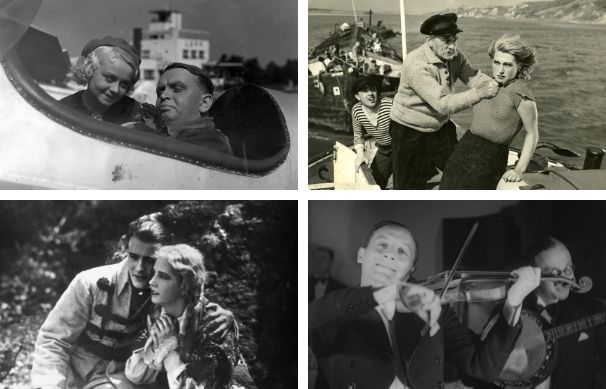 The Polish Film Festival, as the largest event dedicated to native cinematography, cherishes the memory of its beginnings. During the 44th FPFF, as every year, we will invite viewers to the Old Cinema for Polish films from the 1920s and 1930s. The National Film Archive – Audiovisual Institute is the partner of "Pre-War Cinema Treasures".
The program of this non-competitive section opens with the full-length "Halka" directed by Konstanty Meglicki. The film, inspired by the opera by Stanisław Moniuszko, comes from 1929 – the end of the silent film era. In cinemas, it was screened accompanied with songs and music recorded on gramophone records.
The film has been re-edited and sounded in 1932. Jontek's part was sung by Władysław "Ladis" Kiepura, the younger brother of Jan, and Halka's by Zuzanna Karin, a promising singer. From the original silent version of the film, only the final four minutes have survived to our times. The collections of the National Film Archive – Audiovisual Institute also contain extensive fragments of working materials for the 1932 version.
In 2016, thanks to the Nitrofilm EU project, FINA attempted to assemble the preserved fragments in a manner consistent with the spirit of the era. The saved fragments of the soundtrack were used in contemporary musical illustration, developed by Jerzy Rogiewicz, composer, drummer and pianist. During the projection of "Halka" at the 44th Polish Film Festival, the composer will perform it live, accompanied by musicians.
Among this year's "Pre-War Cinema Treasures" are also "People of the Vistula" directed by Aleksander Ford and Jerzy Zarzycki, a film from 1938. It is a film adaptation of the novels by Helena Boguszewska and Jerzy Kornacki entitled "Wisła", telling a story set in the realities of everyday life of employees and owners of inland navigation barges. Unique aerial photos can be seen in another drama film with a romance thread, called "Girl seeks love" directed by Romuald Gantkowski, from 1937.

"There is a ball today", a film by Jerzy Zarzycki and Tadeusz Kowalski from 1932, is a short impression, included in the trend of pre-war avant-garde films. The theme of the film is the annual Young Architecture Ball. The program "Treasures of Pre-war Cinema" on the 44th Polish Film Festival is complemented by several-minute movie trailers: "Girl seeks love", "Happy Days" and "Jadzia".

The films will be screened in the Gdynia Film Center and in the Chamber Stage of the Musical Theatre in Gdynia, where the "Halka" screening with live music will take place. A detailed schedule will be announced on September 5. The sale of individual tickets for screenings will also start that day.
The 44th Polish Film Festival will be held on September 16-21, 2019.