Pure Classics and In Memoriam at the 44th FPFF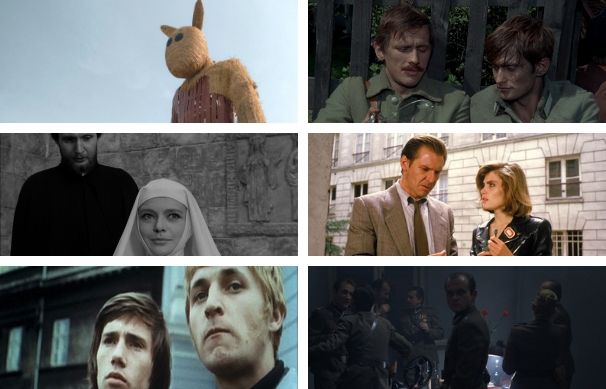 The presentation of digitally reconstructed important titles from the history of Polish cinematography and shows devoted to deceased outstanding filmmakers have been important elements of the program of the Polish Film Festival for years. They will also be present during this year's 44th edition of the Festival.

We will remember the great actress and great friend of the Festival, Zofia Czerwińska, who passed away in March this year. Festival participants will also be able to watch films from the achievements of outstanding directors: Kazimierz Kutz, Ryszard Bugajski and Andrzej Trzos-Rastawiecki, as well as three film operators: Jerzy Wójcik, Wiesław Zdort and Witold Sobociński.
Most of the presented films have been digitally remastered. All screenings will take place in the Gdynia Film Centre.
Digitally remastered movies:

"Teddy Bear", directed by Stanisław Bareja – with the role of Zofia Czerwińska
"Mother Joan of the Angels", directed by Jerzy Kawalerowicz – with cinematography by Jerzy Wójcik
"Salt of the Black Earth", directed by Kazimierz Kutz – with cinematography by Wiesław Zdort
"Interrogation", directed by Ryszard Bugajski
Movies before digital remastering:

"Frantic", directed by Roman Polański – with cinematography by Witold Sobociński
"Criminal Records", directed by Andrzej Trzos-Rastawiecki
A detailed schedule will be announced on September 5. The sale of individual tickets for screenings will also start then.
The 44th Polish Film Festival will be held on September 16-21, 2019 in Gdynia.