Pure Classics. In Memoriam. Further details of the 43rd PFF programme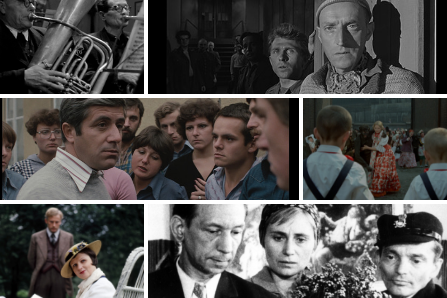 An important part of the programme of the 43rd Polish Film Festival is the Pure Classics section showing digitally reconstructed outstanding Polish films, as well as In Memoriam screenings, commemorating the works of late cinema artists.
This year's Pure Classics is an opportunity to see the debut of the Platinum Lions laureate – Jerzy Skolimowski – digitally reconstructed "Identification Marks: None" from 1964. The screening of the film will be accompanied by a 2010 documentary by Marcin Borchardt and Jerzy Rados – "Jerzy Skolimowski ogląda Rysopis".
Another film in the section is the flagship work of the Polish cinema of moral anxiety – "Camouflage" (1976), directed by Krzysztof Zanussi with the great role of Zbigniew Zapasiewicz, awarded with Golden Lions. "A Lonely Woman" (1981) by Agnieszka Holland with the roles of Maria Chwalibóg and Bogusław Linda rewarded in Gdynia will be shown as part of the section. The program also includes a film from the so‑called Silesian triptych of Kazimierz Kutz – "Pearl in the Crown" (1971).

Part of the screenings in the Pure Classics section will be devoted to the late Polish filmmakers, as part of the In Memoriam series. Those departed this year will be commemorated with the screenings of "There and Back" (2002) directed by Wojciech Wójcik, "The Weather Forecast" (1982) directed by Antoni Krauze, a comedy with the unforgettable role of Wojciech Pokora, "Man – Woman Wanted" by Stanisław Bareja and the film "The War of the Worlds: Next Century", which will remind us of the recently deceased Piotr Szulkin.

In the Pure Classics section. In Memoriam, viewers will also be able to see digitally restored movies of the masters of Polish cinema – "Eroica" (1957) by Andrzej Munk, "The Hourglass Sanatorium" (1973) by Wojciech Jerzy Has and "The Maids of Wilko" (1979) by Andrzej Wajda. The presentation of the last film, digitized with the participation of PKO Bank Polski, will be a special screening.
This year Pure Classic. In Memoriam also includes documentary cinema. The figure of the recently deceased Polish documentary master Kazimierz Karabasz will be commemorated with the screening of his digitally renewed short films – "People on the Road" (1960), "The Musicians" (1960), "The First Step" (1962), "Point of View" (1974).
The film "Samson" directed by Andrzej Wajda will be dedicated to the memory of Alina Janowska and Władysław Kowalski. The Special Screenings Section In Memoriam also includes two films by Antoni Krauze – "Monidło" (1969) and "The Pad" (1971). In "Silence" directed by Michał Rosa the viewers will have an opportunity to hear the music of the great Tomasz Stańko. Selected projections will be accompanied by meetings with the filmmakers.
Partner of the Pure Classics and Pure Classics. In Memoriam sections is Digital Film Repository.
The 43rd Polish Film Festival will be held from 17th to 22nd September 2018.